Los Angeles Facials
About Our Facial Therapy
This is an exciting time in the skin-care business. We have seen many advances over the last decade, which means we can navigate our own aging process with much more control—in spite of gravity! By using the latest discoveries in cosmetic chemistry and a variety of gentle electrotherapies, we are able to stimulate the skin's metabolism and extend its youthful appearance for longer than ever before.
My long-term experience in the industry—as business owner, educator and facialist—coupled with the experience of the technicians I work with, means we can remove the confusion from both spa and at-home skin care routines, and provide you with the best products and services the market has to offer. And we do it all in a cozy, intimate spa setting. So come, have fun and relax with us. Take advantage of our expertise and leave feeling ready to take on the world!
Age Summum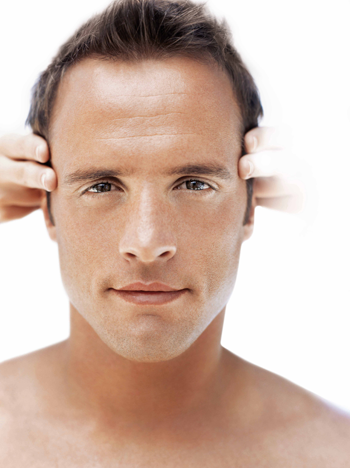 The Age Summum is an anti-aging treatment that will help brighten, firm and restore the skin's radiance in under an hour. The exfoliation process helps to improve circulation, and the blend of Vitamin C and anti-aging serums evens out skin tone. Overall result: a lasting youthful glow! Great for special occasions.
Le Petit Deep Clean
For those short on time, but in need of a deep cleaning. This treatment includes steaming, exfoliation, thorough pore cleansing, mask and moisturizer. (Allow 50 minutes.)
Aromatherapy Facial
A classic European-style facial including steam, cleanse, extraction, high frequency, massage with essential oils and mask. (Allow 75 minutes.)
Hydradermie Lift
Recognized internationally as one of the most technologically and revolutionary advanced skin care treatments, the Hydradermie Lift Double Ionization increases results by enabling the active ingredients in the gels to deep clean and rebalance at the same time. The final results are super clean, fully hydrated skin, and a lasting radiance with visible reduction in the appearance of wrinkles and fine lines. Allow 1 hr 15 minutes.
Bio-Enzyme Treatment/Ferment Peel
A gentle yet effective protocol using a combination of enzymes and phytostimulines selected according to skin sensitivity. Removes dead skin and stimulates circulation. Suitable for Retinoid users. (Allow 75 minutes.)
AHA/BHA Treatment
Offered as a full-length facial, series of six stand-alone applications, or as an add-on to extend exfoliating and brightening benefits. Great for diminishing scarring and pigmentation. (Allow 75 minutes for facial; 30 minutes for add-on and single application.)
Beaute Neuve/Vitamin C Treatment
Using four fruit acids and a Vitamin C concentrate this treatment lightens skin tone and guarantees a smooth after glow. (Allow 75 minutes.)
Hot Stone Energy Facial
Presented in a full facial protocol, this treatment includes an extensive blend of face and body stone massage using aromatherapy. Great for the skin, mind, body and spirit. (Allow two hours.)
Ultrasound Facial
This is an advanced electrotherapy treatment that repairs sun damage, clears acne, speeds healing, decreases pigmentation and stimulates collagen production. Suitable for all skin conditions. (Allow 90 minutes.)
Oxygen/ChocOxy Facial
This extensive deep-cleansing and tightening treatment leaves the pores squeaky clean and the skin brightened and energized. A blend of hyaluronic acid and peptides are also applied to hydrate. The addition of the cocoa enzyme to the oxygen protocol increases circulation and results in a more stimulating facial. (Allow 90 minutes.)
SWICH Facial
This is a breakthrough dermal rejuvenation treatment that stimulates the production of ATP and increases cellular turnover by up to 25%. Should be booked one to two weeks after a deep cleansing facial. (Allow 60 minutes.)
Clean Teen Facial Series
Four consecutive facials done once a week to deep-clean and re-balance teenage acne. Client must book all four treatments in advance and be prepared to commit to daily care at home, morning and night. (Allow one hour.)
Book a facial with us today or refer a friend.