Daily Archives:
May 28, 2021
"If you're feeling blue try painting yourself a different color." — Hannah Cheatem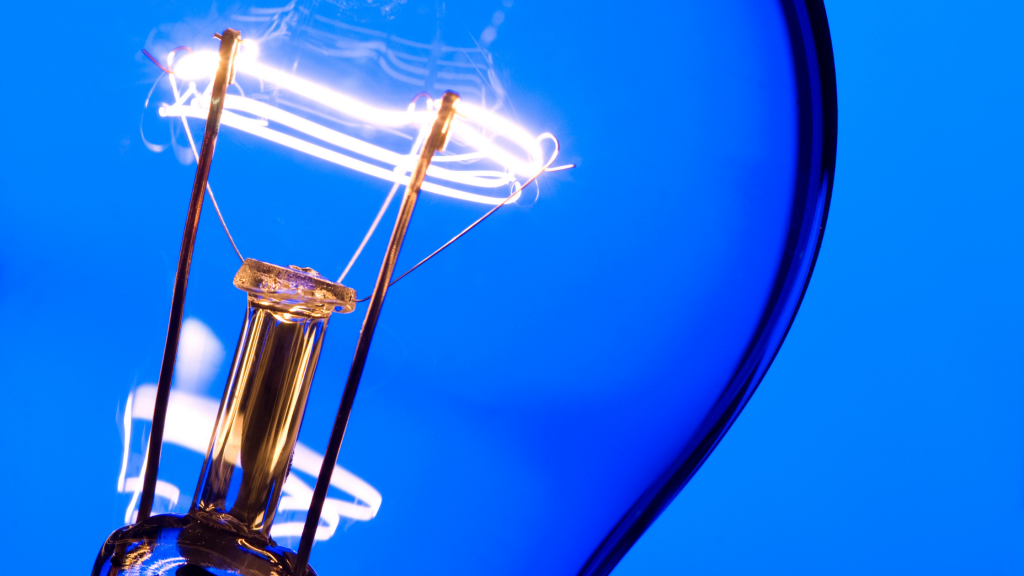 When I think of blue light, I am reminded of the time I was driving on Wilshire Boulevard at night and from my rearview mirror I saw the flashing lights of a police car signaling me to stop. My violation — over speeding. That was terrifying! Never will I do it again.
But we are talking about a different kind of blue light. This particular blue light is a form of visible light, also known as high-energy visible (HEV) light. It is one of the several colors in the visible light spectrum, the others are red, orange, yellow, green, indigo, and violet. Blue light represents about one third of all visible light — a pretty high percentage — so blue light is practically everywhere.
By far the largest source of blue light is from the sun itself. But we also get it from artificial light sources such as LED light bulb, fluorescent bulbs, your flatscreen tv, your laptop, your tablet, your cellphone, all these digital devices that you have in your hand and keep in your house.
Both natural blue light from the sun and artificial blue light during the day can boost attention, reaction time, and moods. But studies to date show blue light from electronic devices can lead to changes in your skin cells, including the production of free radicals and break down of collagen. This speeds up the aging process — wrinkles, fine lines, dilated pores, and loss of firmness. Even exposures as short as 60 minutes can trigger these changes. Too much blue light could also lead to pigmentation especially in deeper skin tones.
The other concern about blue light is it's ability to disrupt your sleep cycle, also called the Circadian rhythm. It does this by suppressing melatonin, a protein necessary for promoting restful sleep. And we know how vital our beauty sleep is. Here's how to protect your skin from blue light…
During the day:
Use a Vitamin C serum every morning.
Wear a mineral sunscreen that contains Zinc Oxide, with an SPF 30. It also helps protect skin against UV rays — which pose a serious threat to skin. Sunlight and electronic devices reach skin both indoors and out, so it's important to protect your skin even if you're indoors most of the day.
Add antioxidants to your diet, brightly colored fruits and vegetables, and take vitamin supplements to counter free radical damage that occurs from UV and visible light.
And expose yourself to lots of bright light during the day — this will keep your circadian rhythms functioning properly and help you sleep longer and more deeply.
At night
Use dim red lights for night lights. Red light does not interfere with melatonin production as much.
Don't use bright screens two hours before bed. This may be a practice that is hard to break. But better to read a book (an actual paper version) before you go to sleep.
If you work a night shift or have to use lots of electronic devices in the evening, consider wearing blue-blocking glasses that filters the blue light wavelength. These glasses are now readily available online or at most reputable opticians and are very reasonably priced.
Lastly, install blue light filter apps or activate the night shift/night mode on your smart phones, tablets, and laptops.
For more skincare tips, check out my other blogs on Medium or call us at Skinsense Wellness at (323) 653–4701. And for skincare services, please visit us at 8448 W. Third Street, Los Angeles, CA 90048. We have re-opened our doors and are ready to welcome you all back.