Daily Archives:
July 12, 2021
"The only ex I need in my life is my exfoliator."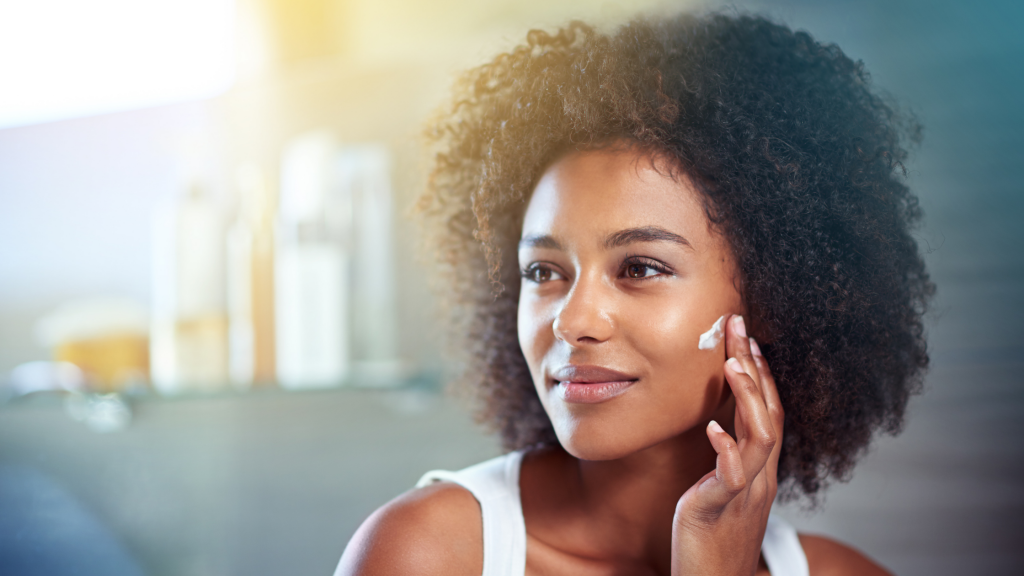 Did someone say New Kids on the Block? Yes, there's a new kid on the block… the skincare block, that is. And while it's not the popular boy band of the 90's it has uh-oh-oh!!! the Right Stuff. They are Polyhydroxy acids (PHAs) and are considered "cousins" of alpha hydroxy acids (AHAs). They also happen to be one of the latest trendy beauty ingredients touted to banish fine lines.
What are they?
PHAs are chemical exfoliants, often used to remove the unwanted cells on the skin's surface resulting in a more even skin tone and texture. The most common PHAs are galactose — a naturally occurring sugar that skin uses to synthesize collagen, lactobionic acid — derived from oxidized lactose (milk sugar), and gluconolactone — a powdery substance extracted from gluconic acid, found in animals and corn.
What do they do?
PHAs are a chemical exfoliant. And exfoliation helps to slough away dead, dull-looking skin resulting in reduced hyperpigmentation and improved skin texture. They are related to alpha and beta hydroxy acids but because they are formed from larger molecules, they penetrate the skin more slowly and without irritation.
PHAs hydrate skin. They support the skin's barrier function, which locks in moisture and reduces the appearance of fine lines and wrinkles.
PHAs also help skin-care ingredients penetrate deeper into the layers of your skin, thus boosting their efficacy.
And, PHAs have antioxidant and humectant properties that help undo and prevent UV and pollution-induced free radical damage to collagen and skin resulting in an anti-aging effect. Over time this can soften fine lines and wrinkles.
Wow!!! Sounds like another great tool for the skincare toolbox.
Here's a recap on their benefits:
They're Gentle Giants: They stay on the surface where they do a great job without traveling quite as deep as a straight-up AHA.
Non-irritating: If you have sensitive skin, you'll probably be able to apply a PHA with little-to-no stinging or irritation.
Keep Skin Moist: PHAs are humectants (meaning they retain moisture reserves) and offer a great way to capture that healthy glow!
They're Anti-aging: These acids may be best known for their exfoliation properties, but their real claim to fame should be that they come armed with tons of anti-inflammatory and antioxidant properties.
How do you apply them?
PHAs are used in a wide selection of products, and in a few different ways. They are best applied to the skin at night to give them sufficient time to loosen the bonds between the outermost epidermis. They can be incorporated into any product type — liquid exfoliant, toner, mask, or moisturizer, which can be layered on top.
PHAs can also be combined with retinoids when treating acne or photoaging but be guided by your skincare professional when using PHAs this way to avoid any irritation.
A lot of AHA solutions will have PHAs in them in order to clean up the surface-level debris AHAs miss. PHAs are also added as an extra exfoliating factor to a non-exfoliating product like a cleanser so that dead skin cells are washed away when rinsed off. And PHAs are often the main ingredient and selling point.
If you're looking for a natural, nontoxic compound that could positively influence cell turnover and keep your skin clear and healthy, PHAs might be the way to go!
For more skincare tips, call us at Skinsense Wellness at (323) 653–4701, or check out our other blogs on Medium. And for skincare services, please visit us at 8448 W. Third Street, Los Angeles, CA 90048. We have re-opened our doors and are ready to welcome you all back.