Daily Archives:
May 5, 2022
"I got to get my life together. This crazy heat made me realize I can't go to hell."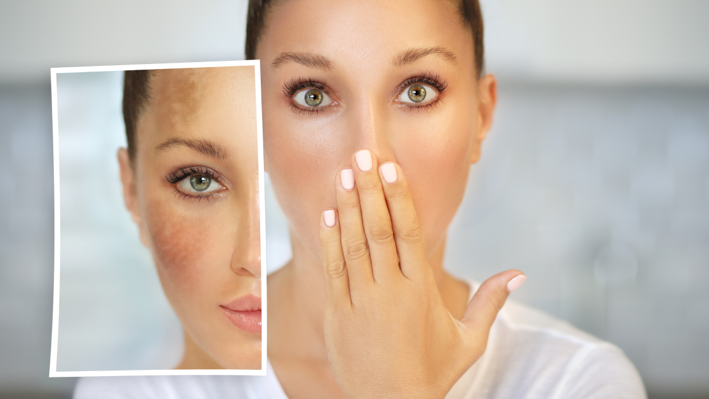 I am very fair skinned… I mean really fair skinned. I can get sunburned wearing high SPF lotion. Yesterday, I was in the sun for five minutes loading groceries into my car. My cheeks are still reddish and warm. Suffice to say, I'm ultra-sensitive to sun and heat.
Well… the heat is on again. As a matter of fact, a brutal heat wave is scorching parts of India and Pakistan now causing health concerns, among others. Of course, climate change and global warming are to blame for the alarmingly high temperatures.
Global warming alone causes free radical damage to the skin unimaginable in the past when life was generally cooler, globally. The result on the skin is pigmentation, brown patches, and accelerated aging.
But along with global warming, we also unknowingly expose our poor skin to other heat sources causing further damage.
Certain types of exercise like hot spinning and hot yoga maybe good for the body and mind, but not always for the skin. People who do hot yoga more than five times a week are getting more discoloration and persistent redness. And wearing sunscreen apparently doesn't seem to help.
Working in a kitchen or bakery can have the same effects too.
According to a study from Seoul National University College of Medicine, just 30 minutes of heat exposure three times a week for six straight weeks is enough to change your skin. It causes protective antioxidant levels in the skin to drop and genes to create MMP or Matrix Metalloproeinases. These are proteins that break down collagen and elastin, causing wrinkles.
Heat also triggers melanocytes, the pigment-producing cells within our skin. MMP's and melanocytes both have positive roles to play in protecting the skin from damage and keeping it healthy, but when over stimulated by heat, they can be very damaging. And heat, when experienced regularly, can penetrate as deeply as the sun's rays.
What's more? If you're Asian, African American, or Latina, susceptibility to hyperpigmentation is genetic. Excessive heat just adds fuel to that fire.
But enough of the bad news already… now that you know how bad heat can be for the skin, you can always reduce your exposure – less of that hot spin and hot yoga classes.
If, however, getting exposed to heat cannot be avoided, here's a few things you can do to protect your skin:
Use mineral-based sunscreens and foundations that contain physical blocks like zinc oxide. They are great at fighting sun damage and heat.
Mineral sprays used throughout the day can also keep the skin cool. Just remember to reapply sunscreen.
Refrigerate your skin treatment products like masks and moisturizing gels and use them immediately after a cool shower and exposure to heat.
Use daily moisturizers and serums that contain copper, magnesium, selenium, radish root and niacinamide. And of course, those powerful antioxidants – C and E.
Finally, don't forget to wear a good strong deodorant. The last thing you want to be worrying about is odor from the heat sweats.
For more skincare tips, visit our website, call us at Skinsense Wellness at (323) 653–4701, or email us at skinsense@skinsensewellness.com. And for skincare services, please visit us at 8448 W. Third Street, Los Angeles, CA 90048. We will be happy to see you.