Daily Archives:
December 24, 2022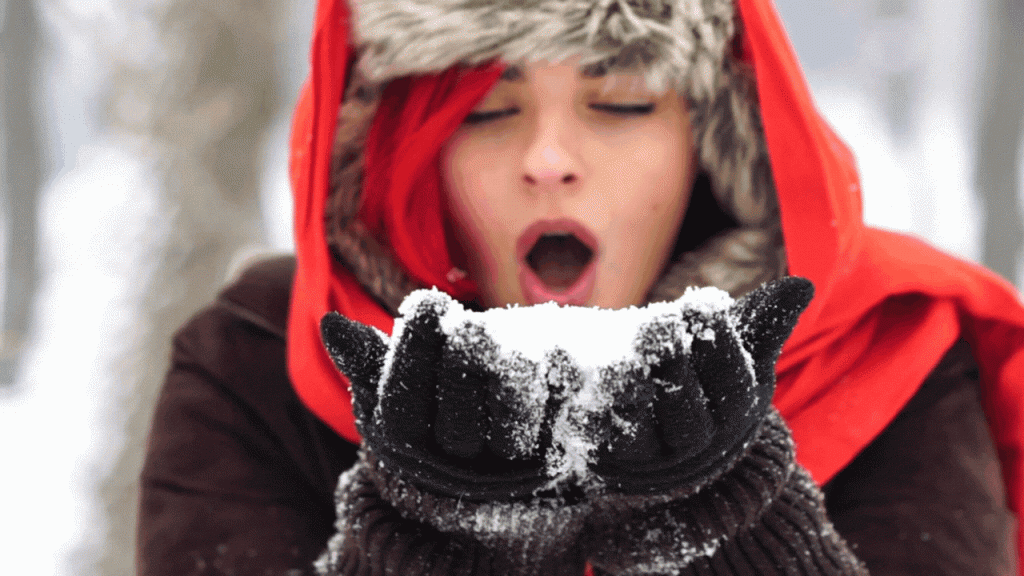 'Tis the season… for a crazy, busy holiday schedule filled with shopping, traveling, hosting, and attending parties. Then there's the holiday food – an endless array of decadent entrees, spiked beverages, and sweet treats. All these can, no doubt, wreak havoc on your skin and leave you feeling more no-no-no than ho-ho-ho.
Here are some of the ways the winter holidays can affect your skin and how you can counteract it:
Stress
Holiday stress causes your body to produce cortisol which makes your skin more sensitive and reactive. The signs of stress can show up in the form of acne breakouts, hives, and blisters. It can also cause flare-ups in skin conditions like eczema, rosacea, and psoriasis.
When you're feeling stressed, take some time to relax. Some ways to help you relax and de-stress include yoga, deep breathing techniques, meditation, and massage.
Sweet treats
Sugar and carbs cause inflammation. And too much sugar triggers a reaction in the body called glycation – a process when collagen and elastin break down. On the skin, this shows up as wrinkles, sagginess, and a loss of radiance.
You don't have to give up sweet treats for good. Slow down and savor small portions of your favorite holiday desserts. Or put a healthy twist on the classic recipes by using honey, maple syrup, or stevia instead of sugar.
Not enough getting enough sleep
With all the excitement the holiday brings, it's easy to miss a few zzz's. Your skin repairs itself while you're sleeping. Not getting enough sleep can result in dull and dehydrated skin in the morning.
Not to mention, a lack of sleep also increases collagen breakdown. Less collagen accelerates aging – this means more wrinkles and decreased skin elasticity.
Try to get at least 7-8 hours of sleep every night. And give your skin a little pick-me-up with a dose of antioxidants. Don't book every night with parties and gatherings. If you can, space them out so that you get enough rest in between.
Alcohol consumption
Alcohol can dehydrate your body and your skin. This means the skin loses fluid and nutrients that are vital for healthy-looking skin. This can make the skin look wrinkled, dull, and grey, or bloated and puffy.
The effect of alcohol on your immune system and the way your cardiovascular system works affect the skin too. And it can worsen psoriasis and rosacea.
You can still drink and be merry but limit the amount of alcohol you drink and have plenty of water between alcoholic drinks to avoid dehydration. Also, you can opt for red wine over hard liquors. Red wine has healthy antioxidants.
Air Travel
The low humidity in the cabin of the plane can dehydrate the skin resulting in dry, flaky, or red skin. And if you are sitting in a window seat, you get extra exposure to closer UV rays.
Before you board, make sure your skin is super hydrated – eye cream, serum, moisturizer, and sunscreen. Go make-up-free or minimally made-up face so as not to clog pores. And don't forget to drink copious amounts of water (60 – 80 ounces of water daily) to hydrate from the inside out. Lastly, avoid alcohol, tea, and coffee and order a light meal.
Harsh winter weather
The cold winter air can cause the skin to dry out exponentially, leading to cracking, chapping, itchiness, and redness. And while room heaters can keep you warm, they should not be your go-to solution for the cold. They turn the air dry and can, in turn, lead to dry skin and allergies.
Use a heavier-formula moisturizer for your nighttime skincare routine. In the daytime, apply a serum and moisturizer under your sunscreen (yes, even in the winter months you still need SPF). Twice a week, give yourself an extra soothing and hydrating mask that you leave on while you sleep.
Again, drink plenty of fluids and include flax or fish oils with your supplements. Exercise regularly as it helps increase the oxygen to your skin, making you feel warm and your skin looking youthful. Refrain from taking long, steamy showers. Instead, keep bath time short and sweet – a 5 to 10 minutes lukewarm bath or shower is much better.
And plug in a humidifier to add moisture to the air and prevent dryness.
Finally, splurge on a comforting winter facial to keep your skin shiny and bright until spring.
———-
For more skincare tips, visit our website, call us at Skinsense Wellness at (323) 653-4701 or email us at skinsense@skinsensewellness.com. And for skincare services, please visit us at 8448 W. Third Street, Los Angeles, CA 90048. We will be happy to see you.