"I've had so much plastic surgery, when I die they will donate my body to Tupperware." – Joan Rivers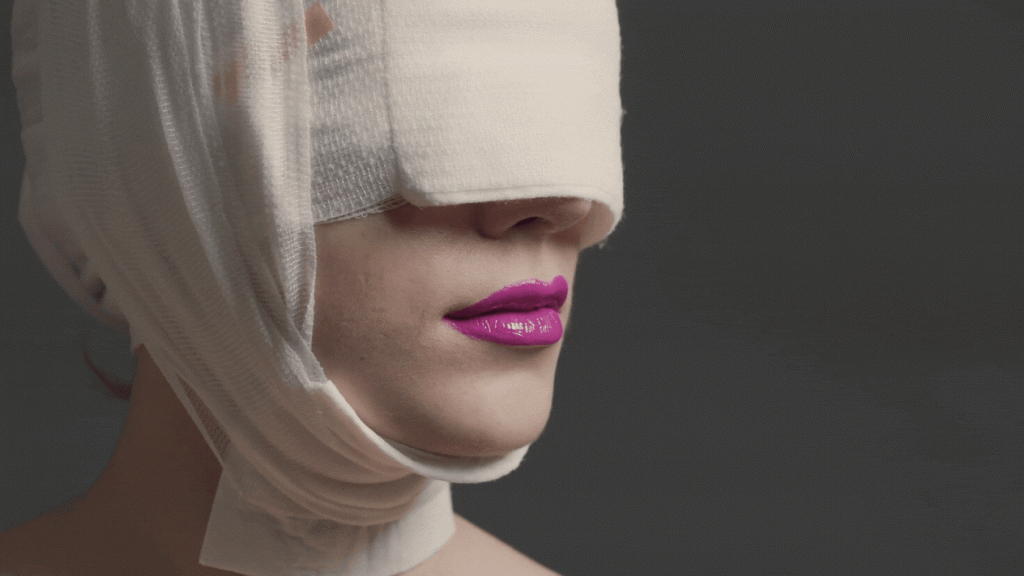 Growing old is tough… especially on the ego. Just having to hold my book (or whatever I'm reading) out to see the fine prints or hearing myself grunt as I pick up something from the floor… I feel so old! The amount of food that I have always consumed now makes me fat. And when I look in the mirror, I seem to have grown a new wrinkle on my face. Ugh… it's horrifying! What do I do now?
While none of us can prevent aging, there are a variety of options to ward off the more visible signs of growing old. Among the most popular, of course, is cosmetic surgery. We hear about how it maintains a youthful look and enhances appearance… on our social media feed, in magazines, and in television ads, and see the results on some of our friends and favorite celebrities. It's so hard to keep up with the ever-changing looks of the Kardashians or remember how they looked before all the nips and tucks.
Cosmetic surgery has become synonymous with the quest for youth and beauty. It has spawned a new aesthetic of desirability and is driven by the need for social acceptance.
Historically, the field has, for centuries, been driven by medical necessity. During World War I, the sheer volume of patients with facial injuries and burns — coupled with advances in blood transfusions and infection control — allowed doctors to experiment with innovative new techniques. Skin grafts, bone grafts, facial reconstructions, and wound-stitching techniques all made dramatic leaps forward.
By the 1950s plastic surgery became more mainstream and by the 1990s, procedures in America grew tenfold into the area of cosmetic surgery. Institutes around the US were offering brow lifts, hair replacement surgery, rhinoplasty, blepharoplasty, collagen and fat injections, breast augmentation, tummy tucks, and face lifts. In 1994, there were nearly 400,00 esthetic surgeries performed, many on patients with family incomes under $50,000 a year.
New technology continues to drive the sector's growth, with some 85% of these procedures (of which Botox and fillers are by far the most popular) considered "minimally invasive." And in 2022, 15.5 million procedures were performed in the U.S. alone.
Before you commit to going under the knife, it is helpful to understand your motivations: why you want to have cosmetic surgery, what specific changes you want to make, and why they are important to you. It's also important to have realistic expectations about what the surgery can and cannot achieve. And no matter what kind of enhancement you decide on, a consistent daily skincare routine and regular facial treatments should be in place before and after any procedures are done to support the overall results.
Here is a list of how long the most popular surgeries last:
Facelift – The skin on your face will continue to age after you have a facelift. For most, results will last about 10 years. A facelift works best for people in their late 40s through 60s when signs of aging begin to become prevalent.
A forehead lift (also known as a brow lift or forehead rejuvenation) improves the appearance of the forehead, the brow, and the area around the eyes. The results of a forehead lift typically last anywhere between 5-10 years or longer.
Blepharoplasty or Eye Lift removes excess skin from the eyelids to make the eyes look younger. It can also reduce or get rid of peripheral vision problems. Upper eyelid surgery is good for at least 5-7 years. Lower eyelid surgery rarely needs to be repeated.
Rhinoplasty/nose surgery – will typically last a lifetime. Normal aging may cause some gradual changes in the appearance of your nose but most of the improvements seen after rhinoplasty will be relatively permanent.
Neck Lifts will last between 10 and 15 years, in most cases. But if you opt for this procedure in your early 40s to address problems with the muscle structure in your neck, results will last a lot longer than if you are in your 60s and addressing loose, sagging skin.
Hair transplant – the results of a hair transplant can last anywhere from 5 to 10 years, or longer, depending on the individual. However, it's important to note that the natural aging process and genetic factors can continue to impact hair growth and may eventually result in additional hair loss.
More than ever, people are focused on their appearance and what they can do to help themselves feel better about their looks. With every snip, pull, tighten, reduction, addition, and injection, we try to conform to the unrealistic beauty standards plaguing the society that we live in. Ultimately, living beautifully is accepting who we are, warts and all. And self-acceptance, being comfortable in our own skin, is the kind of beauty that will last a lifetime.
For more beauty tips, check out my other blogs, call us at Skinsense Wellness at (323) 653–4701, or email us at skinsense@skinsensewellness.com. And for skincare services, please visit us at 8448 W. Third Street, Los Angeles, CA 90048. We will be happy to see you.