Category Archives:
Ingredients / Skin Science
"Let me make something very clear… your skin."
Being an aesthetician for over three decades, I know that taking care of our skin is the ultimate act of self-care. But I'm also a real person with real skin issues of my own, so I know first-hand just how confusing skincare can be. From understanding why you just got hit with a major case of adult acne or keeping abreast of the latest science behind skincare, to figuring out whether the latest buzziest ingredient is the panacea to all your skin woes (as they claim to be), I'm here to help.
I love my clients to bits but here are a few of the common confusions I stumble upon in my conversations with them at the salon.
Not knowing the ingredients in their skincare products.
One thing I find myself asking on every spa visit is "what performance ingredients are you currently using?" The answer is invariably, "I don't know."
As consumers, we are inundated with hundreds of skincare products every time we go to the store. And most skincare brands will put certain phrases like hydrating, clarifying, or anti-aging on their labels to grab your attention and stand out in the sea of products. With such simple labeling, it should be easy to find a product that will address your skin concerns, right? Not exactly! Often times you may end up choosing a product that claims to produce a specific result and end up with lackluster results if any at all.
One way to combat this misinformation is to be an ingredient sleuth – be a more informed consumer to find the products that will help in achieving your skincare goals.
Influenced by skinfluencers.
Social media can be a great resource and tool. But sometimes misinformation is circulated as facts, and before-and-after images can be photoshopped. It can be hard to tell who's spreading dangerous skin care lies and who's trustworthy… the number of followers does not always mean they know what they are talking about.
While there are skinfluencers that are licensed estheticians or dermatologists, remember that your skin is as unique as you – unique genetics, environmental exposure, and sun damage. Skincare needs to be individualized to your specific skin type. Consult with a board-certified dermatologist or a licensed esthetician who can customize your skincare regimen for optimal results.
Judging a skincare product solely by its ingredients list
The ingredient list on a skincare product can be helpful, especially if you have allergies or sensitivities. They tell you what's in the product, in a roughly descending order, but not everything. Among the things it doesn't tell you is the concentration of each ingredient (unless the ingredient is active), how much of the ingredient there is, how the ingredients are formulated together, the grade of an ingredient, and where the brand sources its ingredient.
Furthermore, markers like "dermatologist-tested" or "clinically proven" are fairly prevalent but are actually meaningless as there are no industry standards for designations for terms like these.
Beyond marketing and branding, skincare products are only as good as what they are made of and how they are formulated. The quality and combinations of ingredients are therefore very important. Choosing products from a reputable skincare brand can be helpful since each component may be designed to work in conjunction with the others and you can be more assured of the product's quality.
Switching products too often
Change can be a good thing… but not when you are switching your skincare products too often. Skincare products take time to do their job. So when you have finally chosen the product for your skin stick with it for at least 3-4 months.
The skin's outer layer, the epidermis, takes 4 weeks to completely renew. Once your skin goes through this cycle 3-4 times then you'll have given your skin enough time to start making the real long-term changes and the results more visible.
Oily skin does not equal hydrated skin
It is important to note that although the words "dry" and "dehydrated" are often used interchangeably, the two indicate very different underlying issues when it comes to your skin. While dry skin lacks sebum (something oily complexions have in abundance), dehydrated skin lacks water. If you skip out on regular moisturizing, it can do more harm than good.
It's important to find a moisturizer that does not add oil to the skin but is hydrating. Look for products that are lightweight and contain water-loving ingredients like linoleic and hyaluronic acid.
Finally, here are a few pieces of advice I repeatedly tell my clients.
The order of things. You should apply your products starting with the lightest product to applying the heaviest product. Apply cleanser first followed by toner, serum, and moisturizer. During the day, sunscreen and makeup come next.
Layering is great but don't overdo it. Your skin doesn't need six products in the morning and six in the evening. The skin can only absorb so much at one time. Using fewer products ensures better absorption and effectiveness of the ingredients you're putting on your skin.
And finally, DON'T PICK!! Doing so could crack, damage, or wound the skin and cause hyperpigmentation. If you feel the need to pick, see a skincare professional.
For more beauty and skincare tips, call us at Skinsense Wellness (323) 653–4701 or email us at skinsense@skinsensewellness.com. And for skincare services, please visit us at 8448 W. Third Street, Los Angeles, CA 90048. We will be happy to see you.
"I'm not waiting for the stars to align… just my hormones."
In my teens, I was at my ugliest. For the most part, I suffered from acne, bad hair days, and was just skin and bones (dogs thought I was a treat). Eew! So glad to be over that phase. The culprit… hormones.
So, what are hormones? And what do they do in the body?
Hormones are chemical messengers of the body produced by several glands transmitting messages to organs to control and regulate most major bodily functions such as hunger, reproduction, and our emotions. Hormones affect our skin too and are a huge component of how our skin looks.
There are several types of hormones in the body with different functions. However, I find the major stress hormone — cortisol and the happy or love hormone — oxytocin most interesting as they definitely affect the way we look and feel. And stress, unfortunately, is a constant presence in our lives exacerbated by the pandemic and the events of the past year. While love and happiness is what we need more of.
Let's take a closer look at these hormones and what they do…
Cortisol is the primary stress hormone. It increases sugar (glucose) in the bloodstream, enhances your brain function and increases the availability of substances that repair tissues. However, too much produced by long term and extreme stress causes our skin's sebaceous glands to produce more sebum a.k.a. oil. And too much oil in our skin can clog our pores and lead to breakouts.
Other ways cortisol shows up on our skin is through signs of aging. Increased cortisol production can accelerate the aging process, leading to the appearance of lines, wrinkles, and age spots.
Lastly, if you have skin conditions such as rosacea or psoriasis, you might experience flare-ups when you have high cortisol production.
On the other end of the hormone spectrum, we have Oxytocin produced in the hypothalamus. Oxytocin is often referred to as the 'happy' or 'love hormone' because of the physical and psychological effects it has on the body. It plays an essential role during sex, orgasm, childbirth, and lactation to aid reproductive functions, and it influences social behavior, including the ability to bond and be emotionally balanced. What is most interesting is that it can also be used as a treatment for depression, anxiety, and intestinal issues, all of which directly affect skin health.
Oxytocin also helps reduce inflammatory factors which promote skin healing and boost our immunity. Less inflammation and less inflammatory skin disorders lead to less acne.
So how do we access and balance these titans of the hormone world to obtain that glow we all hanker for?
Getting into a good mood is the first step. A good mood helps to keep your hormones in check, which means that annoying imbalances that can be at the root of skin troubles won't be such a problem.
Meditation, diet, exercise, laughter with friends, hugging, cuddling, kissing, sexual intimacy with your lover, and occasionally indulging yourself, can make a big difference to your mood. Other ways include listening to music, getting a massage, petting your dog, performing acts of kindness, and spending quality time with your loved ones.
And forgive me if this sounds too simplistic, but there is some research that suggests that people who smile a lot tend to look younger — perhaps it's the result of oxytocin being released. The words of that old ballad "smile though your heart is breaking" totally makes sense now. Smiling not only tricks your skin into behaving but might even lift your spirits.
The goal is to reduce stress and increase happiness.
For more skincare tips, check out my other blogs on Medium or call us at Skinsense Wellness at (323) 653–4701. We offer a virtual consultation, in-salon treatments, and home service facials to our valued clients.

"Too much of a good thing can be taxing." — Mae West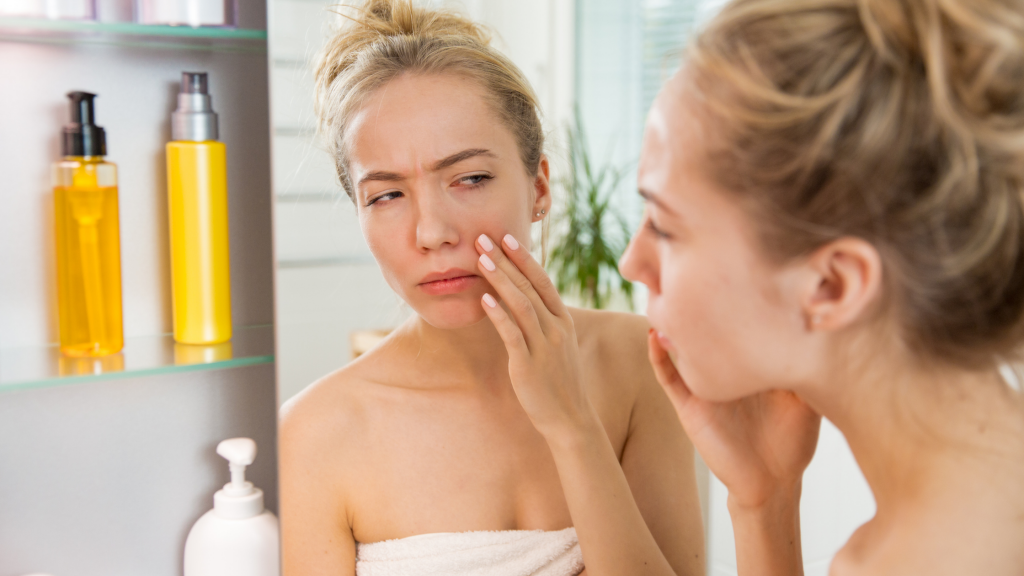 This week I received a frantic call from a client who had purchased an over-the-counter retinol product and glycolic acid peel. Unfortunately, she used both at the same time and her skin reacted badly — it was red, irritated, and flaky. Yikes!
There are just too many topicals available now, over the counter and online, including glycolic acid, various vitamin A derivatives, and at-home peels. These skincare products, when used wisely and under the supervision from either a dermatologist or aesthetician, can stimulate the production of collagen and elastin — the building blocks of the skin that keeps it looking youthful and plump. As we age these proteins begin to diminish and that is when lines and wrinkles begin to show.
These topicals work by causing a small amount of localized trauma. So many women assume that skin irritation is part of the cell renewal process. And when the reaction is mild and short lived, it can be. But tolerating anything more serious or chronic is just inflaming the skin.
Another ingredient that can also contribute to irritating oxidative damage is benzoyl peroxide, a mainstay of professional and at-home acne treatments. So instead of healing the acne it worsens it.
Certain acids, particularly those of smaller molecular size like glycolic acid, have been shown to reach the dermis or true skin where inflammation takes place. Molecularly larger acids, such as lactic, malic, pyruvic and tartaric, don't tend to penetrate the dermis, making them gentler on the skin and less likely to spark inflammation. They are also naturally occurring substances in human skin which makes them more compatible to a wider range of skin conditions.
More isn't always better. Overtreatment can have an adverse effect on your skin's appearance and health. It can result in inflammaging. This means that when the skin has chronic, persistent inflammation it can actually age prematurely. Instead of a toned and firm complexion, the skin looks red, irritated, and broken out.
As with any skin concern, inflammaging can worsen with prolonged sun exposure.
So, what can you do to reverse inflammaged skin?
Take antioxidants, like vitamins C and E, and adaptogen-rich supplements. Adaptogens are herbal pharmaceuticals. They work to counteract the effects of stress in the body and on the skin. This will help protect and boost the skin's antioxidant response system.
Support the Skin's Barrier. Look for products that contain ceramides, hyaluronic acid, (HA,) plant butters, cholesterol and squalene. Make sure these ingredients are plant based. They all reduce water evaporation which keeps the skin soft and hydrated.
Moisturize. Blend your retinol product with a moisturizer — this buffers the skin and reduces any reaction. A pea sized amount used twice a week works for most people.
Stop doing at-home glycolic acid treatments — leave those to the professionals.
Look for chirally correct products, where ingredients occur in their purest form. This can help further maintain the efficacy of other ingredients and minimize the risk of adverse side effects.
Make sure you use an SPF 30 everyday whether you are indoors or outside. Without good ventilation indoor pollution can be twice as bad as outdoor.
Keep it simple. When your skin is irritated stick to a basic routine.
Lastly, be patient. Your skin needs time to recover and won't heal overnight. Allow a few weeks of consistent use to see a calmer, smoother skin, and fewer lines.
In an industry that is constantly updating itself, the advent of inflammaging serves as both a wake-up call and a challenge to product developers, cosmetic companies and skin care professionals alike. And more than ever, it's definitely about education. The skin care game is transforming itself scientifically to consider environmental concerns and the effect pollution has on our skins. It is our job to keep up and stay informed!
For more skincare tips, check out my other blogs on Medium, call us at Skinsense Wellness at (323) 653–4701. We offer a virtual consultation, in-salon treatments, and home service facials to our valued clients.
"Always remember to take your vitamins: Vitamin A for action, Vitamin B for belief, Vitamin C for confidence."
I love my body wash. I admit, I picked it mainly for the pretty pink and gold packaging and the sweet scent. But I really like what it does for my skin — leaves it soft and moisturized after a bath and makes it firmer and younger-looking too. Checked the label… no wonder, it has Vitamin B3 among its ingredients.
What is Vitamin B3?
Vitamin B3 is a water-soluble nutrient that is a member of the Vitamin B family. The B vitamins play important roles in energy production, the synthesis and repair of DNA and RNA, and carbohydrate, protein and fat metabolism. They also help calm and maintain a healthy nervous system and can be important in the maintenance of healthy skin and muscle tone.
Vitamin B3 comes in two forms: niacin (a.k.a. nicotinic acid) and niacinamide. Both help the skin to repair and function normally, but they have different applications.
Niacin is prescribed orally to treat conditions like high cholesterol, pellagra, and sometimes diabetes and can also guard the skin against inflammation and sun damage.
Niacinamide, also called nicotinamide, on the other hand, can benefit skin health when applied topically and treat conditions ranging from acne and eczema. It can also build proteins in the skin and lock in moisture to prevent environmental damage. So niacinamide is the ingredient you are looking for in your skincare products.
Benefits of niacinamide include:
Strengthens the skin's natural barrier by stimulating the production of lipids, especially ceramides, a naturally occurring substance in human skin. This increases the skins resiliency and protects it against pollution.
Improves skin immunity by building keratin, a protein that keeps your skin firm and healthy and protects it from UV rays.
Improves the texture of the skin by reducing pore size and smoothing the skin surface.
Reduces inflammation, redness and blotchiness. Particularly helpful in calming eczema, acne and other inflammatory skin conditions.
Reduces discoloration and hyperpigmentation. Some research has found 5 percent niacinamide concentrations can be helpful in lightening dark spots and minimizing melasma.
The same concentration of niacinamide has also shown to prevent premature signs of aging, specifically lines and wrinkles produced by sun damage.
Regulates oil production in both dry and oily skin.
Controls acne and helps to heal scarring.
What's more? This powerhouse ingredient is tolerated really well by sensitive skin types and so is suitable for everybody. It is also very versatile and can be combined with many other skincare ingredients.
So, my advice… just go for it. B3 it!
When reading skin care product labels these days it helps to be a chemistry major. However, not all of us are. So here are some useful tips to clue you in to what you are using to look gorgeous every day!
Although most ingredients are listed in order of their concentration, manufacturing companies today are not required to list percentages. So as a general guideline, pay attention to the top five ingredients to inform you of the product's main functions. Most active ingredients are also listed separately – for example, sunscreens and acne products. But just to confuse the issue, not all active ingredients have to be near the top of the list and can be beneficial at lower levels. Certain botanicals, vitamins A, C and E are good examples of these ingredients.
Know that there is a difference between 'fragrance free' and 'unscented' products. The first claim means that raw ingredients used have had their odors removed before blending in a formulation and contain no fragrance at all. The second claim refers to a formulation where 'masking' or 'neutralizing' agents have been added to the formulation to disguise any odor. Although fragrance free products tend to be more costly, the investment is worth it if you have very sensitive skin. Another point to make here – 'hypoallergenic' doesn't necessarily guarantee that the product won't cause a re-action. Skin can be sensitive to just about anything! I often see a client who has been using the same products for years and suddenly finds that their skin has become sensitive to those trusted products. Anything is possible and it depends on the expertise of your facialist to find a regime that works for you.
Buy date-stamped skin care products when possible or mark the date of purchase yourself especially on those items that last for a while. Products are supposedly manufactured with a shelf life of two years but it is impossible to know when the product was actually sealed and left the factory for distribution or how long it has been shelved. As a general rule and it hotter climates, keep nothing past six months ( prescription and highly active products no longer than three months) and buy what you need rather than stock piling products. As a precautionary measure, store unopened products in the refrigerator.
Skin is a mixture of oil and water. Therefore an oil-free formulation has to have something in it that will adhere to the skin. Silicone is generally a good substitute in these cases. If you have a real problem with oils, use serums, water based products or powder formulations.
Word to the wise – all products claiming to be organic are not created equal!! Great as they are, by nature, organic formulas tend to show some inconsistencies in both texture and smell with each new batch. Well formulated cosmeceuticals tend to be more consistent and just because you can't pronounce an ingredient doesn't mean it is a bad addition to a product. Some of those chemicals are extremely necessary and most are completely harmless. When shopping for organic, look for the NSF and USDA symbols both of which guarantee high organic content in the formulas.
Whatever you use keep in mind that during the day your products should hydrate and protect. At night they should correct and treat.
Many of you have read my previous blogs about the latest in skincare ingredients. Here is another interesting breakthrough that we are already using at Skin Sense. As with many discoveries, scientists trying to understand and solve one mystery often happen upon a possible solution for another. Many of us have watched the movie "Benjamin Button" and outside of Hollywood have seen the sad images of tiny children who grow old way before their time. This is because of a rare disease called Hutchinson-Gilford progeria syndrome. Patients develop age-related disorders and diseases when still very young that shortens their life span to no more than twenty years in most cases. It affects only a handful of children worldwide and I am sure that the scientists who are working tirelessly to understand and help those who suffer from this terrible affliction are somewhat surprised to find the beauty industry calling it the new answer to anti-aging.
However, that is exactly what has happened. This genetic mutation creates a toxic protein called progerin that prevents cells from renewing properly.  In 2007, the US National Institute of Health also discovered that progerin was present in healthy skin and fat cells. And as we age, it increases by 3% every year!
What does all this mean?
Aging skin recycles itself more slowly with time. Progerin, it has been discovered, can contribute to this process by slowing the skin's production of collagen and hyaluronic acid – both important components in keeping our skin youthful. Sun exposure also increases the amount of progerin in our cells. No surprise there. So how do we reduce or even remove this demon?
We have two exciting new formulas from Guinot that can help. Creme Riche Fermete Lift and Creme Lift 777 both contain an ingredient called Actiprogerin which claims to limit the production of progerin at a cellular level. The research is still very new but Guinot rarely includes a new ingredient in their products without seriously considering the benefits. Ask for a sample on your next spa visit. We would love to get your feedback.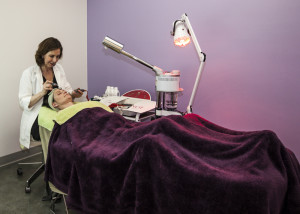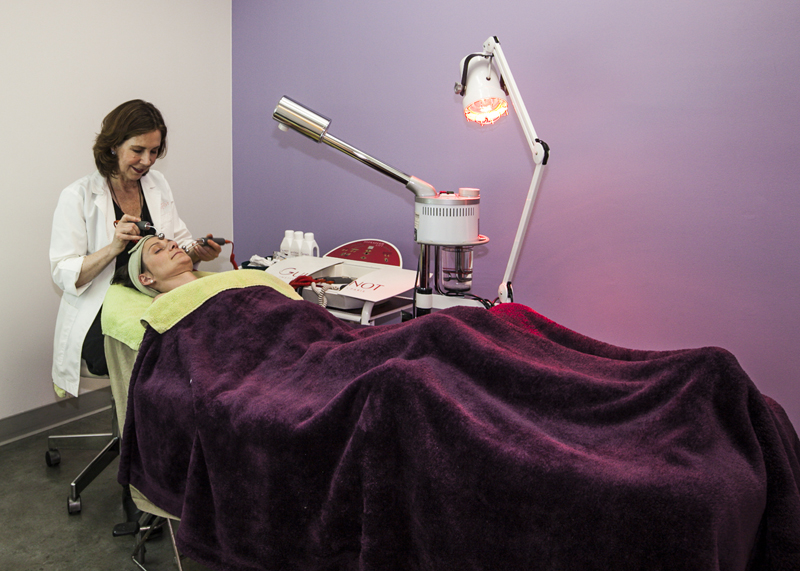 Electrical currents have long been a part of the SkinSense anti-aging arsenal. They provide many benefits for all skin types. So let's discuss the various protocols that we use continuously during our facials with great results.
Ultrasound:
Ultrasound consists of high frequency sound waves that are particularly good at getting rid of waste both on and in the skin. For example, we all love mineral cosmetics but the powders in particular tend to stick in the pores. Some sunscreens do the same thing. Ultrasound ensures that the pores are cleansed thoroughly and that the skin surface is scrupulously clean during treatment which enables later absorption of the anti-oxidants we apply.
Ultrasound also increases blood circulation, stimulates the lymph flow and reduces puffiness. Indulged in too much salt or not getting enough sleep? That tired, puffy look will vanish after an ultrasound facial.
The heat produced on the skin by the ultrasound current is mild and can be very healing for skin that has been burnt or for acne lesions that have left scarring. Not to mention the anti-aging benefits of collagen production.
The notable feature about the ultrasound unit we use is that the bracelet worn during treatment to conduct the current is a form of Galvanism.
The Galvanic current operates by electro-osmosis using negative and positive ions as a method of transport. It helps active ingredients, such as moisturizers and cleansers, do their work. This current is ideal to treat dry and sensitive skin.
High Frequency:
This is an electric current with a topical frequency of 10,000 or more cycles per second; it produces no muscular contractions and does not affect the sensory nerves but is very useful to ensure the skin is completely clean after extraction by killing bacteria and promoting healing.
This blend of electrotherapy ensures great results for a myriad of skin conditions and all three are very relaxing to experience.
Anti-oxidants can be vitamins, minerals, or proteins (enzymes) that assist in reducing the damage caused by free radical activity.
Free radicals are groups of atoms that come to us through food, chemicals, the environment, radiation and stress. In part, they are a necessary and natural by-product of our bodily functions and metabolism. But when the production of free radicals is beyond the capability of our natural anti-oxidant defenses they can have damaging effects on our body cells and immune systems and can be extremely aging.
Skin is especially vulnerable to damaging free radicals, which can cause wrinkles (cross-linking) sagging and in extreme cases, when over exposure to UV light is involved, cancer.
Here is a list of ways to fight free radical activity:
Make sure your skin care products contain high levels of anti-oxidants and when having spa treatments have your aesthetician include vitamins along with hydrating and anti-aging ingredients that maintain the skin's general well being.
Eat organic foods that have a high antioxidant level. Include lots of color in you daily food intake of fruits and vegetables – dark green, yellow, red and orange are the best – and eat moderate amounts of nuts and oil. (Extra virgin olive oil, flaxseed and hemp are excellent.) Make sure when you shop, you add carrots, kale, broccoli, avocados, spinach, citrus fruits, onions, walnuts, berries and tomatoes to your basket.
If you feel the need during extremely stressful times, add supplements, especially vitamins A, C and E, which speed up the skin's natural repair systems by directly inhibiting further damage. B vitamins prevent itchy, dry skin and drinking green tea and eating dark chocolate keep skin soft and supple. There is also some proof that both may help protect the skin from cancer.
We cannot fully influence the environment or the level of radiation around us. But we can control what we are putting in our own internal environment – our bodies.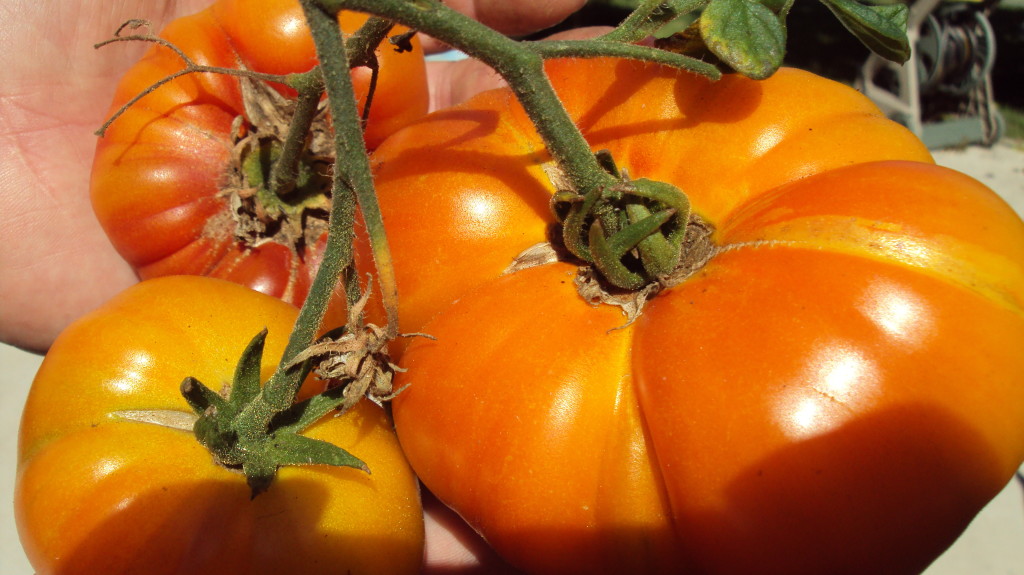 As far as prescription skin care products go, I get more questions about Retin-A – a form of vitamin A – than any other item. Retin-A is a proliferator. This means it speeds up cell renewal and the production of collagen and elastin, the skin's building blocks. As far as anti-aging goes, a vitally important process that  keeps the wrinkles at bay and heals the skin more rapidly from any break-outs and sensitivity. There are many forms of vitamin A – Tazorac, Differin, Avage, Renova for example, and then blends that include topical anti-biotics, hydroquinone and cortisone. And it is really important that you know how to use whichever one you have been prescribed.
All these products make the skin photosensitive so they must only be used at night. During the day use plenty of moisturizer and an SPF of at least 30. Never use any product that combines a sunscreen and a vitamin A derivative. When used in the evening, I prefer clients to alternate Retin-A with other treatment cremes and moisturizers. Most skins should not use the product every night and I generally start first time users at 2-3 times a week. Scrubs, all AHA's and BHA's should be stopped until the skin has adjusted and then used sparingly on the days when Retin-A is not being applied at night-time.
If you get regular facial waxing stop using Retin-A a week before your waxing appointment to be on the safe side. I often combine my Retin-A with my moisturizer before I apply it to my skin but either way, always use a creme on top.
There are now many over the counter products that contain Vitamin A and the same rules apply. At SkinSense, we can advise you about the use of all vitamins and anti-oxidants in your every day skin care regime so don't hesitate to get in touch. And if vitamin A doesn't suit you, we have plenty of other options that are just as effective at fighting gravity and keeping your skin youthful.
I have written about many different ingredients over the years, particularly the new ones as they come on to the market and seem to be the next best thing! And following on from my last blog, "The Discipline of Great Skin Care" there really are some effective products and ingredients available today that have stood the test of time and have made a huge difference to how our skins age.
One I have not addressed yet is stem cell extract. Just to be clear, there is no relationship between human stem cells and plant stem cells that are used in skin care. I want to avoid any misunderstandings for ethical, political and philosophical reasons.
The advantage of plant-derived stem cells is that they are unspecialized or meristematic, until they receive a signal from the host plant to differentiate or change. Meristematic cells are generated from a defense response from the plant when it is cut. The responding callus contains stem cells that are now neutral. As they carry the entire DNA gene expression of the plant, they can turn themselves into any particular cell that is needed to heal or regenerate. At this stage these cells are cultured in the laboratory, become a usable active ingredient that eventually, when applied topically can trigger cell renewal and repair. The first research into plant stem cells was done on a variety of apple in Switzerland in the 18th century which seemed to have the ability for long-term self-preservation.
More recently, other plant extracts have been tested including edelweiss, gardenia, sea fennel, grape and lilac. The role of these plant derived ingredients in skin care products is to protect against free radical damage caused by pollution, UV exposure, inflammation and photo-aging. And the results can be dramatic. Smoother, toned skin with improved elasticity and firmness.
Stem cell harvesting does not damage or endanger the plant because a very small amount of tissue is needed and easily replaced by the host plant.
I have been in the skincare industry for many years and this is one of the most significant partnerships between nature and science I have used to date. Add some of the other great ingredients we now have at our disposal – ATP, peptides and hyaluronic acid to mention three – and we can seriously delay the effects of gravity!! Plant stem cell extracts offer us a promising and earth-friendly anti-aging tool that deserves serious examination.
Reference:
Sam Dhatt, Skin Inc. magazine, October 2012. "Plant Stem Cells: The Next Generation of Skin Care Technology."
Ivana Veljkovic, Skin Inc. magazine, January 2012. "The Science Behind Today's Anti-aging Ingredients."