Marion Simms, Founder of SkinSense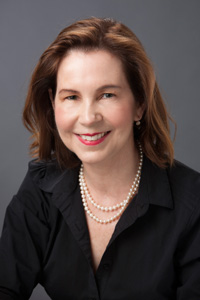 Born and trained in England, I have been part of the skin care industry for over twenty-five years and have worked in many different capacities including teacher, beauty therapist, business owner, lecturer, consultant and writer. After receiving the CIDESCO, ITEC and Confederation of Beauty Therapy and Cosmetology certifications I worked and travelled throughout Europe and South Africa before coming to United States as a technical director for Guinot.
In 1984, I opened SkinSense Wellness Spa and now employ seven other staff members who perform an extensive selection of spa services, including customized facials, micro-current, ultra-sound, reflexology and mineral make-up application.
In 1988, I co-founded the trade magazine Skin Inc. with Allured Publishing. which remains to this day one of the pre-eminent industry resources for hands-on education for beauty professionals.
My clientele comes from all parts of the city and state, and include celebrities who have remained loyal to me and my staff throughout their careers.
My Philosophy is simple: Maintaining your appearance should be part of a full time commitment to preventative health, self-esteem and well-being.
My Mission: The ever-renewing field of skincare has never been more exciting, engaging or challenging, thanks to breakthrough research, technologies and techniques. We must never stop learning. I am also committed to mentoring a new generation of aesthetics professionals by sharing my passion, wisdom and experience about a profession that has given me so much.
When training in England for our industry I remember being very impressed by visits from outside professionals who were seasoned beauty therapists and trainers. I found the wisdom and experience they shared helpful and inspiring. To that end, I devote part of my time to facilitating a series of insightful lectures on skin care breakthroughs, techniques and business savvy for aesthetic graduates. So far, I have delivered presentations at the London College of Beauty Therapy and the East Surry College in Redhill, Surrey. I am expanding this network to more schools in both the UK and here in the USA.
I am a hands-on business owner and feel I have a tremendous wealth of knowledge and experience to share. You can find some the topics I enjoy talking about throughout the SkinSense website and blog. You can also follow me on Twitter,  Facebook, Instagram, LinkedIn, and Medium for expert tips and insights on the skin care industry and products.