We were delighted to see Marion Simms and SkinSense listed as one of model and photographer Stella Berkofsky's Favourite Things in the June edition of Allure Magazine!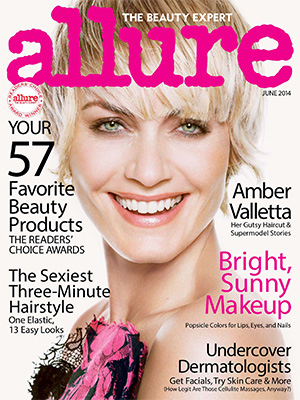 The following article about SkinSense founder Marion Simms is featured in the February 2013 edition of Skin Inc.
Excerpt:
"Turn the pages of the Fall 1988 issue of Skin Inc. magazine, and the first column you'll see is "Q & A" written by Marion Simms. She tackled questions about tretinoin, the topical form of vitamin A; sterilization and sanitation; and the risks of indoor tanning. She also served on the magazine's advisory board through December 2001."
Download a copy of the full article here.
Award-winning writer Lois Hince has been with Allured Business Media for 20 years and
currently is the company's corporate managing editor.