Category Archives:
Seasonal
After the summer our skin tends to look tired and over exposed and we are also more limited during the hotter months in terms of using actives because of how they react with heat and sun.
Time to reset! Fall offers an opportunity to bump up our home care routine and consider some more advanced facials to get that glow back and prepare for the Holiday season.
At Home
Boosting hydration levels is a must.
Moisturize, moisturize, moisturize! Find a hyaluronic acid moisturizer to keep your skin dewy and fresh every day.Change to a creamy cleanser morning and night and make sure that you are not using anything that contains Sodium Laurel Sulfate. This can both irritate and dry the skin.
Gently does it!
Exfoliate regularly but don't overdo it. Twice a week should be fine. Combine scrubs with your cleanser to create a buffer. This will still get rid of dead cells but not irritate the skin. Better still use a gommage that simply dissolves the dead skin without any abrasion.
Now the days are shorter and the temperatures cooler you can step up your use of Retin-A but be sure to use it under or on top of a moisturizer depending on your skin type. This will prevent any reactions. If you are sensitive, try Retinol. Retinol is a specific form of vitamin A that is naturally produced by your body. When it is applied topically, enzymes in your skin convert retinol into retinaldehyde and then into retinoic acid. Because it undergoes  this two-step conversion, retinol is naturally more gentle.
Protect
One thing you should continue to use is a sunscreen. Maybe not the higher SPF's that we tend to use when we are at the beach or on summer vacations but at least an SPF 30 every day. Daylight brings sunlight and our skin still needs protection.
Masks are great in the Fall to hydrate and brighten the skin. Sheet masks infused with peptides, collagen and anti-oxidants, and cream, clay and overnight masks are all great options. Once or twice a week will really boost the appearance of your skin and keep it in tip top shape.
A touch of magic
Use serums that also contain a variety of peptides as well as stem cells and epidermal growth factors. These ingredients boost collagen production and can be applied at night or during the day under a moisturizer. Anti-oxidants like vitamin C and niacinamide are particularly suited for day use as they protect the skin against the sun and environment.
Spa visits
Mix it up!
Your first Fall facial at the spa should include lots of cleaning, hydration and rejuvenating. Not only does this get rid of the extra sunscreen we apply during the summer months but it also repairs the signs of aging that hot, dry weather can accentuate.
Facials using microcurrent to tone and tighten the skin work well especially when they are done as a series. Ultrasound and Galvanism do double duty by deep cleaning. Oxygen treatments brighten and tighten and hydrating essential oils will maintain your skin throughout the winter months.
The Bottom Line
By following the steps we have recommended for your home care regime and with regular visits to the spa you are guaranteed healthy and radiant skin throughout the Fall and winter months.
Look out for our next blog about customized peels.
The power of scent can make you feel something. It can remind you of places, people, your favorite food experiences and beyond that, can change your mood completely. Smell begins in the olfactory region behind the bridge of the nose. It is connected to the limbic system in the brain which has a very potent sense of recall that can trigger memories from way back!
And talking of way back, essential oils have been used for centuries. There are all kinds of references  about kings, queens, lords and ladies all the way down to peasant folk using oils and herbs on a daily basis to fragrance themselves, their homes and to keep themselves healthy. Even Sir Walter Raleigh used a strawberry and rose cologne every day!
It has recently been discovered that Alzheimer patients lose their sense of smell as their memories diminish and for the record, women have a stronger sense of smell than men. So how to harness this extraordinary power?
There are many ways to incorporate essential oils into your daily life. Most oils are anti-bacterial, anti-viral and anti-inflammatory. We use grapeseed oil as a base at SkinSense and sometimes evening primrose oil if the skin is very dry.
In the home:
With these cooler evenings, add aroma to your fireplace by applying ten to twelve drops of essential oil to a dry log. Let the oil permeate the wood for at least a couple of days before burning.
Refresh the air by adding twenty drops of your favorite oil to a small spray bottle filled with water. Shake before use and spray as desired. This natural air freshener won't irritate your sinuses.
Relax your mind at the end of the day with Chamomile, Lavender, Bergamot or Cedar wood in your bath water or a diffuser. And talking of diffusers, they also help in the kitchen too, and pretty much every room in the house.
At work:
A diffuser on the desk containing a blend of spearmint, rosemary and lavender will keep you alert, able to concentrate on the most challenging of tasks.
And while commuting, lemongrass and sage can keep you alert and safe. Dab a few drops on a Kleenex or on your wrists or temples.
 Self care:
Always include an essential oil with any massage you receive – the citrus oils are mood enhancing and of course, lavender is super relaxing. Ylang-ylang and jasmine add a romantic touch.
For meditation, combine frankincense, cedarwood and geranium.
To sooth a headache use peppermint, chamomile and lavender.
To hydrate dry skin, use a blend of rose and geranium and apply under your night crème.
Finally, with the holidays around the corner, take a blend of lavender and tea tree on board when you fly and dab a little under each nostril. It will keep those winter germs at bay!
Essential oils are curative of mind, body and spirit so inhale deeply and stay calm in these challenging times!
We are currently experiencing the driest year on record and that means extra dry skin on both our face and body. So what can we do to stop the shedding, itching and tightness that goes along with this condition?
Of course, getting regular hydrating facials every month is an absolute must and while visiting the spa, ask your facialist about implementing the following at home.
Face, neck and decollete:
Use an essential oil blend three times a week. Rose, Roman chamomile, lavender, geranium, carrot seed, sandalwood and grape-seed oils are very soothing. Select two or three to make an excellent night-time blend. You can apply a night crème on top or simply let the oil do its job while you sleep. And talking of night-time moisturizers, use a heavier formula if your skin still feels dry.
During the day, apply a serum and moisturizer under your sunscreen. Yes, even in the winter months we still need that SPF 30. Slather on lip balm and make sure you apply your eye crème day and night.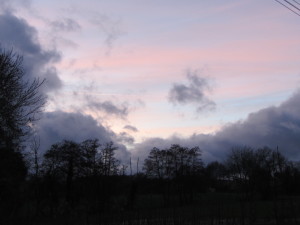 Twice a week, give yourself an extra soothing and hydrating mask. This can be done in the morning or at night, whichever fits into your daily schedule and if you haven't invested in the Clarisonic brush yet, now is the time. Not only is it a great exfoliator but it also tightens and firms the skin with regular use. Using a humidifier at night while you sleep can be especially helpful to add moisture to the air and can often offer relief from sinus problems and allergies, a better solution to taking anti-histamines which can dehydrate the skin.
Body care:
Body butters are great for this time of the year and can be applied morning and night. For an extra foot treat, massage the butter into the feet and wear socks to bed. Your feet will be baby soft by morning.
Holiday Break-outs:
If you have the opposite problem of oily skin and breakouts read my post on "Holiday Breakouts" for some helpful tips to keep the skin under control during the festive season.
Drink plenty of fluids – warm tea and water – and include flax or fish oils with your supplements. Hydrating from the inside out is vital to combat dryness.
Happy Holidays one and all!
Living more consciously year round seems to be the theme for 2014. Everything from the food we eat, to the juices we drink, the cars we drive and the clothes we wear have details about what they contain and where they come from. All steps in the right direction.
Certain things never loose their appeal – essential oils and aromatherapy, for example, have always been important to improve ambiance but are becoming more mainstream in a clinical way for treating mental and physical ailments. And now there is a wonderful blend between science, technology, botanical and organic products that spas are in a prime position to offer.
Looking your best this year means getting away from the faux beauty fashions of the past few years and adopting a less complicated and fresh faced approach to personal care. Improved skincare formulas and electrotherapy to combat aging and a greater understanding about the body as a whole, have resulted in this more hands off approach. Even plastic surgery offices seem more focused on updated injectables, more subtle lip injections, fat harvesting and reinjection to soften fine lines and wrinkles rather than turning to more extensive surgery.
This doesn't mean we can let go or neglect ourselves. We are returning to hippydom!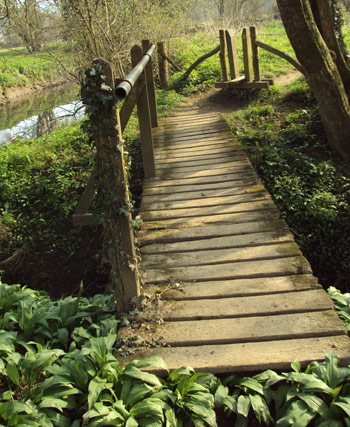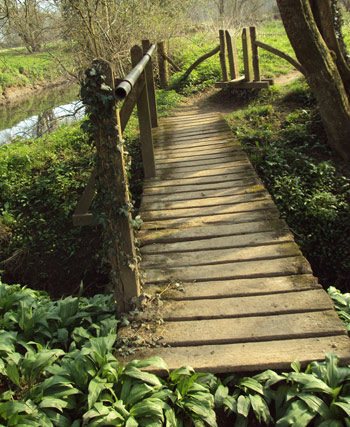 Exercise is the only area where extremism seems to be in vogue. High-intensity interval training, hot yoga (be warned: intense heat can cause irritation for some skins) and extreme outdoor sports activities have become very popular and when we travel today we often look for destinations that offer spa facilities, exercise options and healthy menus that can boost our health and well-being rather than giving us an opportunity to get off track and over indulge.
Two newer trends that we are looking to introduce at SkinSense this year are topical probiotics to help control acne and strengthen the skin's natural defense barrier, and a treatment protocol for targeting stubborn pigmentation.
One thing that will never change however, is the need for a skincare routine that hydrates and protects during the day and treats at night. And of course, regular facials. No matter how great all the new products and protocols turn out to be, daily maintenance will always be necessary.
Summer is upon us again so here are six things you can do to stay safe and be kind to your skin. 
Anti-oxidants – stimulate your skin's collagen production and reduce your chances of burning by using vitamin C serums two to three times a week during the summer months. Eat foods rich in anti-oxidants like leafy greens, blueberries, kiwi, sweet potatoes and salmon.- They help to decelerate skin cell aging and repair past sun damage. Taking vitamin C with zinc will double up on boosting the skin's natural immune system too.
Stay hydrated – as well as drinking water make sure to eat plenty of water filled vegetables during the summer months. Cucumbers, asparagus, celery and lettuce are great for added hydration and giving the skin a glow. (See post in Lifestyle/Wellness category titled "Water").
Watch for sun sensitivity – prescription medications can cause some severe re-actions to heat and sun – everything from a painful burn, photo allergic dermatitis and pigmentation – the birth control pill in  particular can cause a type of pigmentation that is extremely resilient to treatment. So check labels for any warnings and consult your doctor or pharmacist if you are unsure. My recommendation is to be a shade hound!
Sun screen application – lots has been written about this topic. As far as formulation goes, current wisdom recommends sticking with zinc, titanium and mineral based sun screens. Other anti-inflammatory and calming ingredients to look for would be aloe, green tea and pomegranate and as already mentioned in this blog, vitamin C. As we all know, a higher SPF does not mean double the protection and can often be irritating. Stick with an SPF 30 and find a texture and weight that suits your skin type. There are now powders as well as cremes and lotions.
Apply sun screen liberally at least 30 minutes before leaving the house and layer twice waiting 15 minutes before second application if possible. This ensures a more thorough covering. Consider any protection contained in make-up a bonus and not a main source of protection. (See this post in Seasonal category titled "Skin Sense on Sun Sense").
Summer facials – all this extra product causes clogging and congestion so have deep cleansing facials every three weeks during the summer months. Avoid chemical peels, heavy exfoliation and laser treatments during this time. As already mentioned, the heat and sun can cause pigmentation and irritation – the very conditions that these protocols aim to correct. For maximum summer skin care, try oxygen facials. These super-deep cleansing treatments restore hydration and tighten skin tone.
Sunless tanners – using one of the many sunless tanning products is a healthy alternative to the sun and keeps the skin glowing throughout the summer months. Start with a spa visit and then re-apply at home every 2-3 days. Return to the spa for an exfoliation and re-application every month to keep the tan fresh and the skin properly hydrated. Be careful about using these products on the face – they can both dry the skin and stain the pores. Better to use a tinted moisturizer.
I think at this point we are all a bit tired of hearing the terms 'detox' and 'cleanse.' They tend to pop up around Spring because this time of year suggests renewal and new beginnings. Certainly, an occasional cleanse to give the liver, kidneys and digestive system a break is a great idea but I think a healthier and more realistic approach would be to consider your overall health and lifestyle and make a list of the things you need to improve. We all have them – less cheese and chocolate, more exercise, less coffee and alcohol, more water and more sleep. Those recurring "must do's" that we never fully get around to somehow. And guess what – they all affect the skin!
So I am going to suggest six easy steps that may help you. Maybe you are already doing these things but then, maybe not!
Exfoliate the body – get that dead winter skin off with some vigorous dry brushing, followed by a good soak and scrub session in the bath tub. Then slather on a body lotion. Gently exfoliate and moisturize the face too. (No dry brushing please!)
Get a professional pedicure. Start prepping for those fit flops ahead of time and for the extra hiking and time in the gym that you are now planning to spend. Comfortable feet making exercising much more fun!
Check your supplements. Make sure you have vitamins E, C and zinc to boost the skin's immune system and fish or flaxseed oil capsules and probiotics for your internal immune system. Add Milk Thistle if you want to do a gentle liver cleanse.
When you go grocery shopping add the following to your list: asparagus, blueberries, pineapple, cinnamon, grapefruit, beets, and pomegranates. All of these fruits and vegetables are loaded with anti-oxidants that aid digestion, give you lots of energy and radiant skin. I know cinnamon is not a fruit or vegetable but it is great for the heart and circulation which you need to stimulate on a regular basis to maintain good health.
Drink a green juice daily with lots of water to aid elimination and overall bodily function. Leave out the alcohol for at least one month.
Keep the diet light – avoid meat and dairy (use almond or hemp milk instead) and stick with fish and legumes, nuts and green vegetables for protein for at least three weeks.
The general idea here is that without doing anything too drastic you will develop healthier habits that make you feel and look better and that you can stick with year long.
We all tend to commit to a refreshed resolve at the beginning of each year regarding our diets and life style. And I have already blogged about many aspects of how to go about this. So I thought a quick re-cap and a short plan of action might be timely.
Sugar Busting.
Sugar is now considered by many experts to be a key factor in aging because of the additional free radical activity it causes and because of its ability to deplete the immune system by reducing the germ gobbling capacity of our white blood cells.
So the first step to getting healthy for 2013 is to cut back on sugar. Start by reading food packages to check the glycemic index they contain. This includes everything from 'healthy' juices to bread. Sugar shows up in surprising places so you really have to develop some serious sleuthing techniques. Try to eliminate as much starch and as many simple carbohydrates as possible.
Load up on vegetables and fruits, particularly apples and berries, and if you crave something really sweet, stick to dark chocolate. For more information on sugar and the effect it has on our bodies read my blog "The not so sweet side of Sugar".
Guzzle, guzzle, guzzle.
Fluids.
Take some time out from alcohol. This is another source of sugar that really works the liver so to detox well we have to give the liver a break. Start each day with a big glass of water – room temperature or warm with a squirt of fresh lemon in it. Continue to drink water throughout the day.
Limit the amount of caffeine you drink – maybe to one caffeinated beverage a day – supplement with fruit teas, green tea, dandelion tea and ginger root. Juicing is a great way to cleanse out inner organs. Celery, kale, cucumber, watercress and beetroot are fabulous diuretics and these same vegetables can also be made in to a nourishing soup.
Take those vitamins.
Supplements.
Everyone tends to have a certain regimen in place but to start the New Year off on the right foot, check you have included C, zinc, the B family (particularly 5 and 12), fish oils, milk thistle and a good probiotic in the mix (make sure the cultures in the probiotic number in the trillions).
Keep moving.
Exercise.
We live in a great place for getting out into nature if you are not a gym rat or like attending classes. Mix things up to keep it interesting – 3-4 times a week for at least 40 minutes for maintenance; more often if you have some pounds to lose.
Rest up and play lots.
Check out my most recent blog "Sleeping beauty (How sleep affects your skin)" to bone up on the importance of sleep and how it affects your skin and the aging process. But bear in mind, rest is just as important. Cultivate hobbies and interests outside of work, like reading and gardening. Schedule social time with friends and loved ones and quiet time and spa time for yourself.
Your mind is a powerful tool. When you feel your life is in balance because you are working, resting and living well, you feel more positive about everything. It has been proven that optimists live longer so I really recommend you make the effort to treat yourself with care. I guarantee your efforts will result in more energy, a slimmer waistline and a more focused, fulfilled and happier life.
I know we have only just launched into Springtime, and the sun has been heavily mingled with the rain recently, but let's recap on a few tips regarding sun protection. It is always a good thing to get a head start on these things in my opinion.
Skin cancer can originate on any part of the body, but some of the most common areas are the nose, ears, upper backs of men and women and the legs of women because of the high incidence of sun burns in these areas. One or more blistering sunburns in childhood or adolescence more than doubles a person's chance of developing melanoma in later life but the good news is the survival rate for patients whose melanoma is detected early – before the tumor has penetrated the skin – is about 99%. For those whose melanoma is advanced, the survival rate is much lower, about 15%. The Mayo clinic is currently building a melanoma vaccine to help combat skin cancer from the inside out. Called cancer immunotherapy it is already showing some promising results and may help to improve the above statistics in the future.
Meanwhile, here are a few important tips to keep you safe. First and foremost, wear a daily SPF and get checked by your dermatologist at least once a year – a full body examination.
Remember to apply your sunscreen 20-30 minutes before exposure, on top of your day creme and under your make-up. For longer periods of exposure, re-apply regularly and generously depending on how long you are outdoors and the sensitivity of your skin. Special Note: water renders most sunscreens ineffective so always re-apply after swimming. Also, apply a good dose of common sense to being outside – use hats, wear long sleeves, stay in the shade, avoid the mid-day sun and on long drives, wear cotton gloves to protect the hands. Remember that SPF 30 blocks 96.6% of the sun's rays. Higher SPF's are often more expensive, give a false sense of security, only provide 2-4% extra protection and can be irritating.
Finally, include anti-oxidants in your diet and in your topical skin care regimes. Vitamins E and C, peptides, hyaluronic acid and ceramides strengthen the skin's natural resistance to the sun, and  vegetables containing beta carotene, apricots, tomatoes, green tea and fish oils reduce inflammation and sensitivity. For women, mineral cosmetics provide another layer of protection.
Self tanning lotions have come a long way in recent years. They smell better, look a lot more natural and offer a much safer way of achieving a golden hue in the summer months. When you have a fit of nostalgia and start thinking about those old fashioned sun bathing sessions just remind yourself that the sun is on the top of the list as far as aging is concerned. I think we all saw "Something about Mary". Need I say more!!
The Holiday Season is upon us and wouldn't you know it – you wake up on the morning of your biggest Holiday event with a pimple in the middle of your forehead! What to do!!?
* Do not rush to the bathroom mirror immediately to squeeze or pick at it. This can lead to further infection, swelling and even scarring.
* First of all, wash your hands thoroughly and cleanse your face with a deep pore cleanser. Then, ICE those underground pimples with a couple of ice cubes wrapped in a wash cloth for 5-10 minutes. If you have time, apply a clay mask to calm the area for 5-7 minutes. Follow this with toner containing salicylic acid (for oily skins) or lactic acid (for dryer skins). Finish with a benzoyl peroxide lotion and camouflage with a mineral powder concealer. This can be repeated several times during the day. If the break-out is painful and refuses to cover well, a quick trip to the dermatologist for a cortisone injection might be in order.
* If there is pus sitting on the surface, call your facialist and see if she can fit you in for a quick zap. This should include cleansing the infected area, removing the pus, sterilising the area with a topical anti-bacterial lotion combined with high frequency and then putting on a topical anti-biotic.
* For daily maintenance and regular skin hygiene, always remember to wipe off cell phones, sun glasses and reading glasses every time you use them with an antimicrobial pad and no matter how late you get home from that party, never skip cleansing and treating your skin before you go to bed.
*Finally, drinking plenty of water during the Holiday Season in small regular quantities during the day will compensate for a multitude of sins. As soon as January arrives, get your lifestyle back on track!!
Anyone who saw the movie "Supersize Me" or has read any statistics in the last few years about the obesity problem that exists in America, must have given a thought or two to their own eating habits. It has been estimated that Americans eat about 64 lbs of sugar a year and a good proportion of that is consumed over the Holidays! Sugar is now considered by many experts to be a key factor in aging because of the additional free radical activity it causes and because of its ability to deplete the immune system by reducing the germ gobbling capacity of our white blood cells. So to lose weight, stay healthy and age less rapidly, reducing sugar consumption is something we all need to tackle when planning to detox and lead a healthier life.
Plan of Action:
Food Intake:
Eat unrefined carbohydrates like lentils, kidney beans, wholemeal pasta, bran cereals, and oatmeal and increase the protein levels in your eating programme – chicken, fish, cottage cheese, turkey – leave out the red meats. Load up on fruits and vegetables of any kind – they are much healthier than refined carbs and contain tons of anti-oxidants. Eat as much as you want.
Snack on popcorn, apples, cherries, pears, low-fat yoghurt, nuts, and dried apricots. And when a sugar craving hits, sniff some vanilla. It really works!
Fluid Intake:
First of all, time to cut out the alcohol. Not forever but for a short while to give the liver a break. (Alcohol triggers sugar cravings). Increase your water intake. I know you have heard this so many times but use this simple equation to estimate how much your body needs. Take the number of pounds you weigh and half the amount. That halved amount represents how many ounces your body needs on a daily basis. For example, if you weigh 130 pounds, you should be drinking 65 ounces of water a day. Cut back on the caffeine – it is hard giving up sugar and coffee at the same time so maybe just one fully caffeinated beverage a day. Drink herbal teas – ginger and green tea are great for stimulating and cleansing. Another source of fluid and nourishment is soup. You can use any vegetables but try to include some watercress and celery for their diuretic effects. Also, vegetables and fruits mixed together in a cleansing juice help a lot. Blend together 5 carrots, 1 apple, 2 stalks of celery and ½ beetroot.
Exercise:
Can't get away from it! Aerobics, weights and yoga – the perfect blend. 30 minutes daily six times a week for two weeks and then 3-4 times a week 40-60 minutes per session. Alternate weight training days with yoga and brisk walking.
Supplements:
There are so many to chose from but to get a detox plan started try Vitamin C to help neutralise free radical activity caused by over-eating and the B family of vitamins to help the body to de-stress. Milk Thistle helps to strengthen the liver and Psyllium Husks help the process of elimination, by halfing the time it takes for food to travel through the bowels. Dandelion in the form of a tea or supplement will help if you feel bloated. All of the above should be taken with plenty of water. Some experts recommend taking herbs and vitamins first thing in the morning before breakfast but it will depend on your particular digestive system. Sometimes it is best to eat first and wait for about 30 minutes. Essential fatty acids should be taken in supplement form as well as derived in the diet from nuts and fish. Try flaxseed or evening primrose oil.
Aromatherapy:
Use essential oils to support the detox process. Stimulate the lymphatic system with Angelica, strengthen the colon with Black Pepper, get rid of fluid retention with patchouli and geranium, re-energise the body with grapefruit and finally, use Juniper to boost the liver. Use these oils individually with the daily application of you body lotion or mix 2-3 oils (about 6-8 drops each) in your bath at night.
Mind Health:
Which brings us to rest. Get plenty of it! While you sleep your body goes to work repairing and replenishing. Sleep deprivation causes us to age significantly faster and when you increase your exercise and start living a healthier lifestyle, your body will need extra time to recuperate. Fatigue creates depression and a less positive outlook on life. It has been estimated that optimists live approximately ten years longer than pessimists. Be good to yourself. Get a massage and facial regularly and have at-home spa nights where you relax in the tub, surrounded by candles, sipping tea and reading your favourite new book or simply listening to the sound of silence! A good detox system is not a starvation diet – it is a permanent life care plan that can be adjusted to your needs. If done properly it will increase the production of enzymes that your liver and lungs will use to neutralise harmful toxins throughout your body. It will increase your blood circulation and the exchange of nutrients, oxygen and waste to and from all the tissues. It will strengthen your body's immunity. It will create a healthy digestive system and give you the clearest skin that will glow with a radiance and inner beauty that will be the envy of all. Good Luck!