"Dear past, thank you for the lessons. Dear future, let's do this, differently."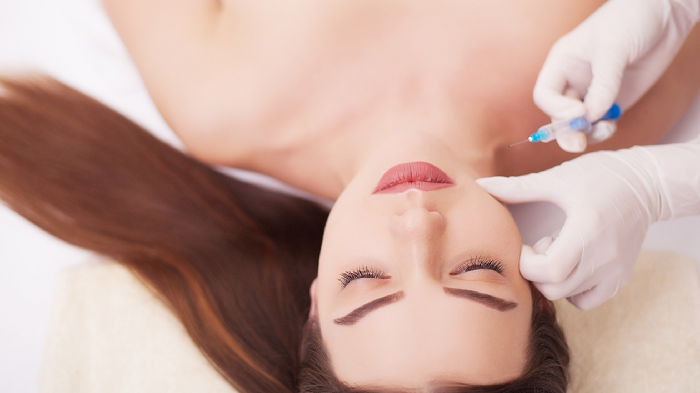 It has been a New Year's tradition for me to look back on the accomplishments of the past year and celebrate them in order to plan ahead for the next 12 months.
So… as I was scrolling through last year's blogs, and I've covered a variety of interesting beauty-related topics, I found that the articles that attracted the most attention were the ones about anti-aging. Not surprising really because that is what good skincare practices are all about.
And throughout this pandemic skincare products and treatments for the face and body have been flying off the shelves with cosmetics following suit now that we are gradually moving forward and venturing out cautiously into this new world order. In fact, plastic surgeons and dermatologists have reported 2021 as being their busiest year yet.
Suffice to say, great things are coming. No matter what we're currently going through, there's so much to look forward to. For everyone in the beauty industry it looks like everything's coming up roses.
So, to kick off 2022 let's take a look at what's new in terms of keeping us youthful and vital at any age starting with the three new treatments in the world of dermatology that are soon to be approved and launched.
Skin Boosters
Skin boosters are injectable treatments designed for deep skin hydration and plumping. They are a blend of vitamin and enzyme injections and fillers, with a high dose of hyaluronic acid — our skin's natural moisturizer. A hybrid of mesotherapy and filler that results in an overall glow and added hydration as well as the reduction of fine lines and wrinkles, boosters are a must for everyone's tool box. Skin boosters can be used all over the face, neck, and chest and are compatible with all skin types.
Botox replacement — Daxi
There is a lot of buzz surrounding Daxi right now — even though it hasn't been approved by the FDA yet and may still be renamed.
Daxi is a purified protein with 150-kidodalton toxins (a stability measurement) similar to other neurotoxins, like Botox and Dysport. The added benefit with Daxi is that it contains a proprietary peptide technology, an amino acid chain that clinical trials suggests, makes it last substantially longer with a time span averaging around 24 weeks.
While most Botox clients get injected every three months, Daxi could offer the same benefits with only two injections a year. That's absolutely something to watch out for!
Nano-Pulse Stimulation
A new technology called NPS, or Nano-Pulse Stimulation, offers a completely new energy source that delivers very high-powered, short electric pulses to target the cells in any tissue. This technology is being used to treat everything from acne, back acne, benign moles, keratoses, warts, and potentially skin cancers more effectively. What's more is that it's a precise treatment that is corrective without causing any damage to the surrounding tissue.
All these new procedures have built on treatments that are proven to be effective and access the skin's natural physiology to get results. Only this time around with added benefits for stronger efficacy and reduced adverse reactions. And isn't that what we all want?
On my next blog, we will take a look at what's new at your favorite professional salons and what new ingredients to add to your at-home skincare routine to accomplish the results that you are looking for.
It's almost cliché to say it, but Cheers to the New Year and the new opportunities it brings! And here's to younger, better-looking skin.
For more skincare tips, call us at Skinsense Wellness at (323) 653–4701, or check out my other blogs. And for skincare services, please visit us at 8448 W. Third Street, Los Angeles, CA 90048. We will be happy to see you.

"If you're feeling blue try painting yourself a different color." — Hannah Cheatem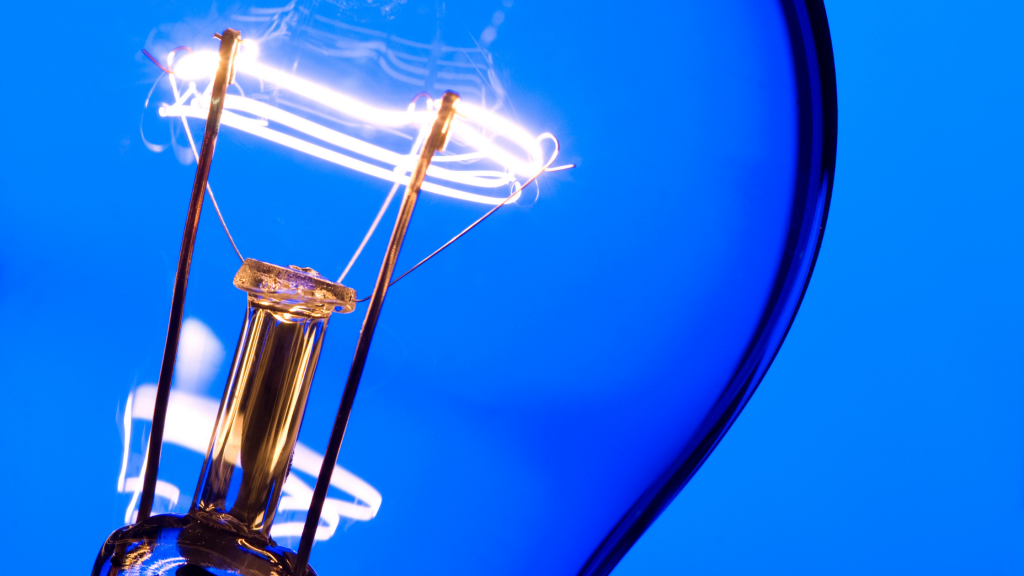 When I think of blue light, I am reminded of the time I was driving on Wilshire Boulevard at night and from my rearview mirror I saw the flashing lights of a police car signaling me to stop. My violation — over speeding. That was terrifying! Never will I do it again.
But we are talking about a different kind of blue light. This particular blue light is a form of visible light, also known as high-energy visible (HEV) light. It is one of the several colors in the visible light spectrum, the others are red, orange, yellow, green, indigo, and violet. Blue light represents about one third of all visible light — a pretty high percentage — so blue light is practically everywhere.
By far the largest source of blue light is from the sun itself. But we also get it from artificial light sources such as LED light bulb, fluorescent bulbs, your flatscreen tv, your laptop, your tablet, your cellphone, all these digital devices that you have in your hand and keep in your house.
Both natural blue light from the sun and artificial blue light during the day can boost attention, reaction time, and moods. But studies to date show blue light from electronic devices can lead to changes in your skin cells, including the production of free radicals and break down of collagen. This speeds up the aging process — wrinkles, fine lines, dilated pores, and loss of firmness. Even exposures as short as 60 minutes can trigger these changes. Too much blue light could also lead to pigmentation especially in deeper skin tones.
The other concern about blue light is it's ability to disrupt your sleep cycle, also called the Circadian rhythm. It does this by suppressing melatonin, a protein necessary for promoting restful sleep. And we know how vital our beauty sleep is. Here's how to protect your skin from blue light…
During the day:
Use a Vitamin C serum every morning.
Wear a mineral sunscreen that contains Zinc Oxide, with an SPF 30. It also helps protect skin against UV rays — which pose a serious threat to skin. Sunlight and electronic devices reach skin both indoors and out, so it's important to protect your skin even if you're indoors most of the day.
Add antioxidants to your diet, brightly colored fruits and vegetables, and take vitamin supplements to counter free radical damage that occurs from UV and visible light.
And expose yourself to lots of bright light during the day — this will keep your circadian rhythms functioning properly and help you sleep longer and more deeply.
At night
Use dim red lights for night lights. Red light does not interfere with melatonin production as much.
Don't use bright screens two hours before bed. This may be a practice that is hard to break. But better to read a book (an actual paper version) before you go to sleep.
If you work a night shift or have to use lots of electronic devices in the evening, consider wearing blue-blocking glasses that filters the blue light wavelength. These glasses are now readily available online or at most reputable opticians and are very reasonably priced.
Lastly, install blue light filter apps or activate the night shift/night mode on your smart phones, tablets, and laptops.
For more skincare tips, check out my other blogs on Medium or call us at Skinsense Wellness at (323) 653–4701. And for skincare services, please visit us at 8448 W. Third Street, Los Angeles, CA 90048. We have re-opened our doors and are ready to welcome you all back.
"I finally figured out what I wanted to be when I get older… YOUNGER."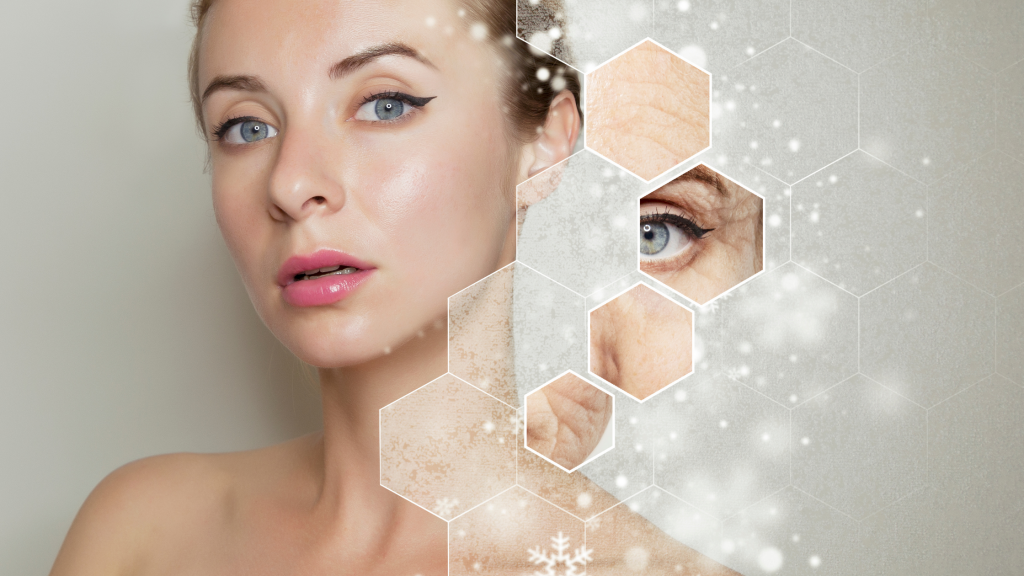 I have resolved to grow old gracefully. What do I mean by that? Apart from lying about my age (which oftentimes, I don't remember anyway), I am committed to taking care of my skin and my overall health — none of the harmful products and treatments. And I'm just as committed to taking care of my client's skin, keeping it healthy with that youthful glow.
On the subject of youthful-looking skin, at Skinsense we're obsessed with the anti-aging benefits of microcurrent, and we use it a whole lot. It has been a long-standing star on our electrical stage and so I thought it might be helpful to talk about what it does and how it compares and works with that now (in)famous muscle relaxer, Botox.
Renowned skin physiologist and cosmetic chemist, Dr. Pugliese, maintains that micro-current creates lots of activity on a deep, dermal level where all our serious aging problems begin. It stimulates the fibroblasts, cell of connective tissues, which significantly increases the production of collagen and elastin — the skin's structural proteins — and also GAG's — glycosaminoglycans — the viscous material in which protein is embedded.
The other great advantage of using micro-current is that it boosts the production of ATP — adenosine triphosphate — the glucose type fuel responsible for all cellular activity. Other benefits include promoting waste removal, healing, and circulation. And not often mentioned but something that we have noticed with using micro-current at our salon is its ability to calm rosacea and irritated skin.
The result… a more youthful, even textured and plump complexion.
Microcurrent has been used for decades to treat everything from wounds, paralysis, migraines, twitchy eyes, and chronic pain. It operates on a sub-sensory level, which allows the electrodes to glide over the skin with little discomfort. Maybe sometimes a slight pulling or twinge in the dental and neck zones, but the intensity can be adjusted to suit the client's pain tolerance and can work on the lowest frequencies with great success.
A series of six microcurrent treatments booked bi-weekly or weekly is generally recommended at first to start re-educating the muscles. Regularity of treatment obviously depends to some degree on each clients' availability. After the first series, micro-current can be added to other facial routines or done every few months to tighten and boost muscle tone.
We recommend clients wait two weeks after receiving Botox before having micro current to avoid any product transference or migration.
Botox on the other hand, does not work directly on the muscles. It binds to the neurotransmitters preventing them from signaling muscles to contract. Done once or twice a year it can knock out expression wrinkles very effectively. But when done too often, it can cause muscular atrophy, where the muscles become slack. This is where electrical stimulation from microcurrent devices help.
How effective are at-home microcurrent devices?
Although not as potent electrically and considering they are being used by untrained hands, if used consistently, these tools can certainly deliver the promised benefits.
Along with a healthy lifestyle and a good product regimen, including topicals that contain peptides and a variety of anti-aging ingredients, microcurrent can restore fullness and muscle tone while Botox can soften expression lines.
Overall, it's the perfect anti-aging skin treatment partnership. It allows us to loosen gravity's grip just a little bit more!
For more skincare tips, check out our other blogs on Medium or call us at Skinsense Wellness at (323) 653–4701. And for skincare services, please visit us at 8448 W. Third Street, Los Angeles, CA 90048. We have re-opened our doors and are ready to welcome you all back.