"You can't help getting older. But you don't have to get old." – George Burns
50 is the new 40… I've heard it too many times before, if only it were true… well, maybe it is for the very few who are genetically blessed with eternally youthful-looking skin. For the rest of us mere mortals, we just have to keep trying these anti-aging products and skin-glowing treatments on the market to see which among the latest ingredients or technology delivers real results.
Among the latest treatments I came across, the claims about the Light Emitting Diode (LED)therapy certainly sounded appealing to me. They're touted to treat everything from wrinkles, redness, and signs of aging to acne, scarring, and dark spots. Besides, it is popular among celebrities and social media influencers, posting selfies with their LED masks. So, let's take a look at some of the details that will shed light on this skin treatment innovation.
Initially, LED therapy was used exclusively for the needs of science. The application of lamps was intended to grow plants in space shuttle missions. But then it was discovered that a certain wavelength promotes better tissue regeneration and can be useful in healing wounds. Overtime, LED therapy has spread to cosmetology and is now actively used to treat skin diseases and fight wrinkles.
The lights are generally classified into three wavelengths: ultraviolet, visible, and infrared. And according to how many LEDs and wavelengths in the device being used, you can treat pigmentation, aging, and acne skin. Here's a rundown of the different LED light therapy benefits:
Blue Light Therapy
Blue light therapy has a shorter wavelength and can be very effective when applied topically to kill the acne-causing bacteria known as Propionibacterium acnes or P acnes. These bacteria found in the sebum and oil glands cause inflammation and breakouts on the skin surface. The good news is that P acne is sensitive to blue light and can be eliminated with this kind of therapy. Coupled with proper cleansing and treatment regimens, it offers a safe alternative to antibiotics and harsh topicals.
In addition, blue and red light treatments can be combined to treat acne conditions – heal the skin, diminish scarring, and reduce inflammation. The treatment is great for occasional breakouts too. It takes just a few minutes to get great results when used at home.
Red Light Therapy
Red light belongs to the higher wavelength component of the visible light spectrum. Red light therapy, or RLT, exposes you to low levels of red or near-infrared light for treating certain conditions, such as skin and muscle issues. It can speed wound healing, reduce scarring, stimulate collagen production, promote firmness, and improve skin texture.
Red light therapy can also be used to relieve chronic pain and some sports injuries. In fact, there are now red LED light beds that athletes and some medical professionals use for this purpose.
RLT, known by several names: photobiomodulation (PBM), low-level laser therapy (LLLT), biostimulation, and soft laser therapy, is a popular therapeutic option. It is provided at various facial clinics, wellness centers, spas, and athletic centers. RLT devices for home use are also widely available. The safest way, however, to get this therapy is through a qualified practitioner or aesthetician.
Results from using red light therapy take longer but are noticeable after 4–6 weeks of regular application.
Green Light Therapy
Green light therapy helps to lighten hyperpigmentation spots for a brighter complexion and the soothing effect has anti-inflammatory properties. It is used to treat dilated capillaries, loose skin around the eyes, under-eye circles, hyperpigmentation, and sunspots, especially on the hands.
Because green light waves penetrate more deeply than blue light, it is recommended that the application of green light to the face be done in a salon.
—–
Light therapy is painless, non-invasive, and requires no recovery time. Red, blue, and greenlights can be used on all skin conditions and ages with no side effects. However, I would highly recommend seeking the help of a skincare professional for a series of treatments in the salon and adding a hand-held or even a full-face unit to your skincare routine at home.
At our salon, we have been using the handheld units during our facial treatments to great effect and have also been retailing them to many clients for home use.
For more beauty and skincare tips, call us at Skinsense Wellness (323) 653–4701 or email us at skinsense@skinsensewellness.com. And for skincare services, please visit us at 8448 W. Third Street, Los Angeles, CA 90048. We will be happy to see you.

"Dear past, thank you for the lessons. Dear future, let's do this, differently."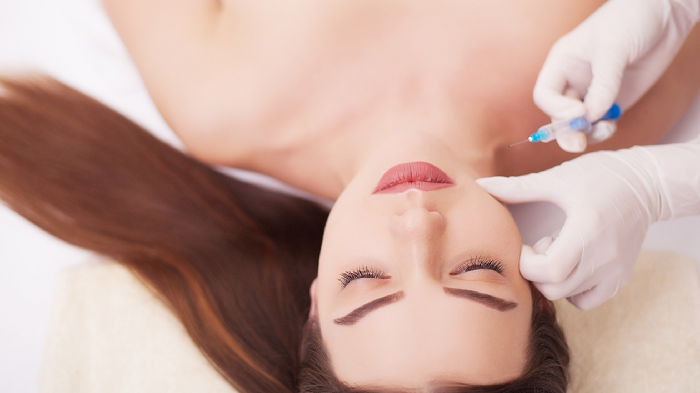 It has been a New Year's tradition for me to look back on the accomplishments of the past year and celebrate them in order to plan ahead for the next 12 months.
So… as I was scrolling through last year's blogs, and I've covered a variety of interesting beauty-related topics, I found that the articles that attracted the most attention were the ones about anti-aging. Not surprising really because that is what good skincare practices are all about.
And throughout this pandemic skincare products and treatments for the face and body have been flying off the shelves with cosmetics following suit now that we are gradually moving forward and venturing out cautiously into this new world order. In fact, plastic surgeons and dermatologists have reported 2021 as being their busiest year yet.
Suffice to say, great things are coming. No matter what we're currently going through, there's so much to look forward to. For everyone in the beauty industry it looks like everything's coming up roses.
So, to kick off 2022 let's take a look at what's new in terms of keeping us youthful and vital at any age starting with the three new treatments in the world of dermatology that are soon to be approved and launched.
Skin Boosters
Skin boosters are injectable treatments designed for deep skin hydration and plumping. They are a blend of vitamin and enzyme injections and fillers, with a high dose of hyaluronic acid — our skin's natural moisturizer. A hybrid of mesotherapy and filler that results in an overall glow and added hydration as well as the reduction of fine lines and wrinkles, boosters are a must for everyone's tool box. Skin boosters can be used all over the face, neck, and chest and are compatible with all skin types.
Botox replacement — Daxi
There is a lot of buzz surrounding Daxi right now — even though it hasn't been approved by the FDA yet and may still be renamed.
Daxi is a purified protein with 150-kidodalton toxins (a stability measurement) similar to other neurotoxins, like Botox and Dysport. The added benefit with Daxi is that it contains a proprietary peptide technology, an amino acid chain that clinical trials suggests, makes it last substantially longer with a time span averaging around 24 weeks.
While most Botox clients get injected every three months, Daxi could offer the same benefits with only two injections a year. That's absolutely something to watch out for!
Nano-Pulse Stimulation
A new technology called NPS, or Nano-Pulse Stimulation, offers a completely new energy source that delivers very high-powered, short electric pulses to target the cells in any tissue. This technology is being used to treat everything from acne, back acne, benign moles, keratoses, warts, and potentially skin cancers more effectively. What's more is that it's a precise treatment that is corrective without causing any damage to the surrounding tissue.
All these new procedures have built on treatments that are proven to be effective and access the skin's natural physiology to get results. Only this time around with added benefits for stronger efficacy and reduced adverse reactions. And isn't that what we all want?
On my next blog, we will take a look at what's new at your favorite professional salons and what new ingredients to add to your at-home skincare routine to accomplish the results that you are looking for.
It's almost cliché to say it, but Cheers to the New Year and the new opportunities it brings! And here's to younger, better-looking skin.
For more skincare tips, call us at Skinsense Wellness at (323) 653–4701, or check out my other blogs. And for skincare services, please visit us at 8448 W. Third Street, Los Angeles, CA 90048. We will be happy to see you.