Tag Archives:
Beauty routine
"I would rather be late than arrive ugly."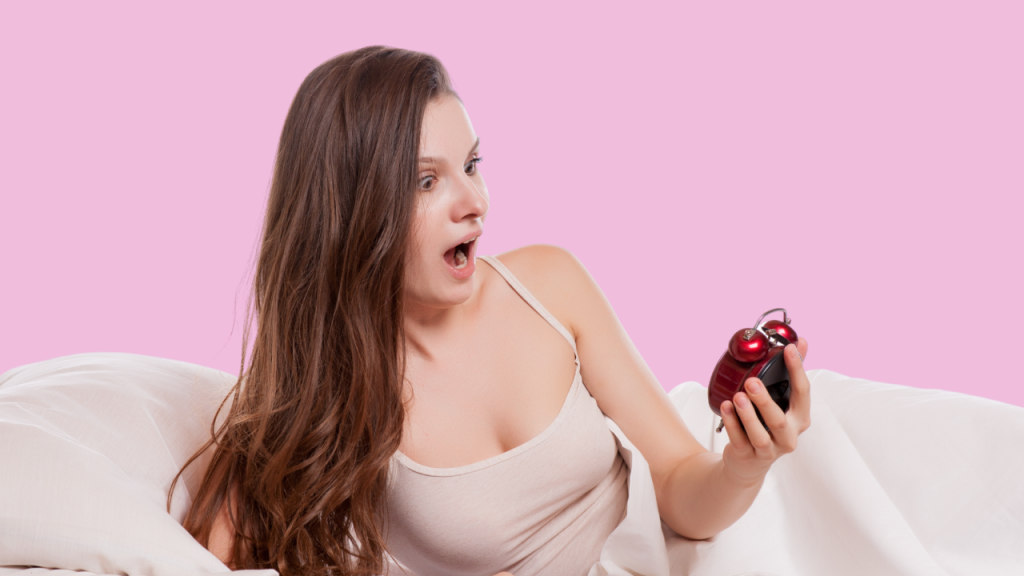 My mornings often feel like a race against the clock. Get up (okay, I admit I snoozed maybe once or twice), hurry up, and go. With the frantic rush to get out the door or get on the early Zoom meeting, I find myself rushing my morning routine. But there are personal hygiene and some beauty routines I just can't skip, especially now that I'm older. It seems like, with age, it takes longer and longer for me to primp to look good.
I'm sure a lot of women – wives, mothers, professionals, etc. – feel the same way I do. But just because you are crunched for time, doesn't mean you have to sacrifice looking gorgeous. So, I gathered a few beauty shortcuts of my own and from my always impeccably groomed clients to keep you looking pretty in no time.
BODY
Shower the night before.
Shave the night before to cut your shower time in half the next day. But if you shave in the morning, use an oil-based gel instead of your typical shaving cream. It will give you an easy shave while also moisturizing your skin so you can skip putting on lotion afterwards.
If you skip the shower, use a damp cloth on the areas where smells tend to gather (a.k.a. your pits) and don't forget the deodorant and perfume to stay fresh all day!
FACE
Early morning mask treatments – when you first get out of bed, splash your face with tepid water and apply both an eye and face mask. (Keep the eye mask in the fridge for extra de-puffing benefits). Then you can go about your normal early morning rituals and be getting a mini facial at the same time.
Simplify your make-up routine – Moisturizer, mineral powder with SPF, and lipstick.
Skip the foundation. Dab concealer under eyes, down the bridge of the nose, on your chin, and on any problem areas like dark spots or pimples.
Get a lash perm and lash and brow tinting – tint lashes and brows every month to save using mascara and eyebrow pencils. Lash perms are also great and can last for up to six weeks.
Smudge eyeliner for an instant smokey eye – simply line your eyes using a creamy eyeliner and smudge with your ring finger. In just a few seconds, you'll have a simple Parisian look.
Use a tinted lip balm for blush – dab a tinted lip balm on your cheeks and blend for a creamy blush alternative.
Choose a lip stain – one quick pat on the lips in the morning as you're running out the door, and you don't need to re-apply throughout the day.
HAIR
Apply dry shampoo before your head hits the pillow at night. The shampoo will work itself into your strands overnight, resulting in clean, healthy-looking hair in the morning.
Use silk pillowcases to prevent messy morning hair and keep your strands smooth while you sleep.
Have a manageable cut that matches your hair type – straight or curly – saves having to fuss or curl.
For bouncy beach waves, braid your hair after your shower at night and leave them in while you sleep. In the morning, undo the braids, spritz the resulting waves with a little texturizing spray, and scrunch with your hands.
Wear your hair in a nice ponytail, braid, or bun.
And, hats, hair pieces, and hair ties are all great accessories to have on hand.
NAILS
Dry nail polish fast with ice water. If you're going to an event or getting ready for a date, and you didn't have time for a mani, soak your freshly painted nails in a bowl of ice water for a minute; the cold will dry them quickly.
CLOTHING
Choose your outfit the night before, this includes accessories like jewelry, shoes, bags, belts, etc.
Steam your clothes in the shower to get rid of wrinkles. Hang the wrinkled clothes from the shower rod. Then go about your normal bathroom routine. Fifteen minutes later, wrinkle-free clothes.
So, even when you just rolled out of bed, no one will have to know.
For more beauty and skincare tips, check out our blogs, call us at Skinsense Wellness (323) 653-4701 or email us at skinsense@skinsensewellness.com. And for skincare services, please visit us at 8448 W. Third Street, Los Angeles, CA 90048. We will be happy to see you.