Tag Archives:
holiday breakouts
We are currently experiencing the driest year on record and that means extra dry skin on both our face and body. So what can we do to stop the shedding, itching and tightness that goes along with this condition?
Of course, getting regular hydrating facials every month is an absolute must and while visiting the spa, ask your facialist about implementing the following at home.
Face, neck and decollete:
Use an essential oil blend three times a week. Rose, Roman chamomile, lavender, geranium, carrot seed, sandalwood and grape-seed oils are very soothing. Select two or three to make an excellent night-time blend. You can apply a night crème on top or simply let the oil do its job while you sleep. And talking of night-time moisturizers, use a heavier formula if your skin still feels dry.
During the day, apply a serum and moisturizer under your sunscreen. Yes, even in the winter months we still need that SPF 30. Slather on lip balm and make sure you apply your eye crème day and night.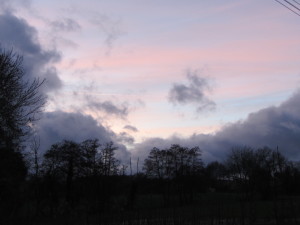 Twice a week, give yourself an extra soothing and hydrating mask. This can be done in the morning or at night, whichever fits into your daily schedule and if you haven't invested in the Clarisonic brush yet, now is the time. Not only is it a great exfoliator but it also tightens and firms the skin with regular use. Using a humidifier at night while you sleep can be especially helpful to add moisture to the air and can often offer relief from sinus problems and allergies, a better solution to taking anti-histamines which can dehydrate the skin.
Body care:
Body butters are great for this time of the year and can be applied morning and night. For an extra foot treat, massage the butter into the feet and wear socks to bed. Your feet will be baby soft by morning.
Holiday Break-outs:
If you have the opposite problem of oily skin and breakouts read my post on "Holiday Breakouts" for some helpful tips to keep the skin under control during the festive season.
Drink plenty of fluids – warm tea and water – and include flax or fish oils with your supplements. Hydrating from the inside out is vital to combat dryness.
Happy Holidays one and all!