Tag Archives:
skincare ingredients
"Let me make something very clear… your skin."
Being an aesthetician for over three decades, I know that taking care of our skin is the ultimate act of self-care. But I'm also a real person with real skin issues of my own, so I know first-hand just how confusing skincare can be. From understanding why you just got hit with a major case of adult acne or keeping abreast of the latest science behind skincare, to figuring out whether the latest buzziest ingredient is the panacea to all your skin woes (as they claim to be), I'm here to help.
I love my clients to bits but here are a few of the common confusions I stumble upon in my conversations with them at the salon.
Not knowing the ingredients in their skincare products.
One thing I find myself asking on every spa visit is "what performance ingredients are you currently using?" The answer is invariably, "I don't know."
As consumers, we are inundated with hundreds of skincare products every time we go to the store. And most skincare brands will put certain phrases like hydrating, clarifying, or anti-aging on their labels to grab your attention and stand out in the sea of products. With such simple labeling, it should be easy to find a product that will address your skin concerns, right? Not exactly! Often times you may end up choosing a product that claims to produce a specific result and end up with lackluster results if any at all.
One way to combat this misinformation is to be an ingredient sleuth – be a more informed consumer to find the products that will help in achieving your skincare goals.
Influenced by skinfluencers.
Social media can be a great resource and tool. But sometimes misinformation is circulated as facts, and before-and-after images can be photoshopped. It can be hard to tell who's spreading dangerous skin care lies and who's trustworthy… the number of followers does not always mean they know what they are talking about.
While there are skinfluencers that are licensed estheticians or dermatologists, remember that your skin is as unique as you – unique genetics, environmental exposure, and sun damage. Skincare needs to be individualized to your specific skin type. Consult with a board-certified dermatologist or a licensed esthetician who can customize your skincare regimen for optimal results.
Judging a skincare product solely by its ingredients list
The ingredient list on a skincare product can be helpful, especially if you have allergies or sensitivities. They tell you what's in the product, in a roughly descending order, but not everything. Among the things it doesn't tell you is the concentration of each ingredient (unless the ingredient is active), how much of the ingredient there is, how the ingredients are formulated together, the grade of an ingredient, and where the brand sources its ingredient.
Furthermore, markers like "dermatologist-tested" or "clinically proven" are fairly prevalent but are actually meaningless as there are no industry standards for designations for terms like these.
Beyond marketing and branding, skincare products are only as good as what they are made of and how they are formulated. The quality and combinations of ingredients are therefore very important. Choosing products from a reputable skincare brand can be helpful since each component may be designed to work in conjunction with the others and you can be more assured of the product's quality.
Switching products too often
Change can be a good thing… but not when you are switching your skincare products too often. Skincare products take time to do their job. So when you have finally chosen the product for your skin stick with it for at least 3-4 months.
The skin's outer layer, the epidermis, takes 4 weeks to completely renew. Once your skin goes through this cycle 3-4 times then you'll have given your skin enough time to start making the real long-term changes and the results more visible.
Oily skin does not equal hydrated skin
It is important to note that although the words "dry" and "dehydrated" are often used interchangeably, the two indicate very different underlying issues when it comes to your skin. While dry skin lacks sebum (something oily complexions have in abundance), dehydrated skin lacks water. If you skip out on regular moisturizing, it can do more harm than good.
It's important to find a moisturizer that does not add oil to the skin but is hydrating. Look for products that are lightweight and contain water-loving ingredients like linoleic and hyaluronic acid.
Finally, here are a few pieces of advice I repeatedly tell my clients.
The order of things. You should apply your products starting with the lightest product to applying the heaviest product. Apply cleanser first followed by toner, serum, and moisturizer. During the day, sunscreen and makeup come next.
Layering is great but don't overdo it. Your skin doesn't need six products in the morning and six in the evening. The skin can only absorb so much at one time. Using fewer products ensures better absorption and effectiveness of the ingredients you're putting on your skin.
And finally, DON'T PICK!! Doing so could crack, damage, or wound the skin and cause hyperpigmentation. If you feel the need to pick, see a skincare professional.
For more beauty and skincare tips, call us at Skinsense Wellness (323) 653–4701 or email us at skinsense@skinsensewellness.com. And for skincare services, please visit us at 8448 W. Third Street, Los Angeles, CA 90048. We will be happy to see you.
"In a rose, all love stories fit, and in a love story the air smells of roses" – Efrat Cybulkiewicz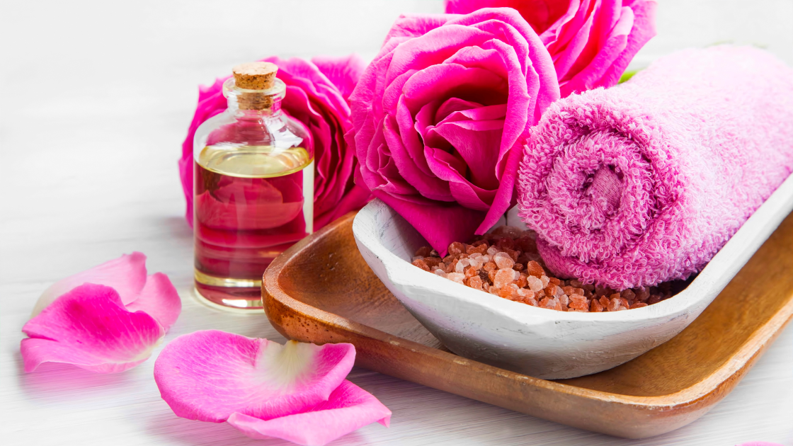 Legend has it that Cleopatra would bath in a mixture of rose water, milk and honey to keep her skin soft. She was obviously on to something because she was famous for her great beauty, and of course her power. Fast forward 2000 years, and the rose is still all the rage in skincare, beauty and wellness treatments.
Recognized for its anti-inflammatory and antioxidant properties, it's no surprise that it has become an increasingly popular ingredient in skin care products. Rose oil contains a variety of vitamins, antioxidants and minerals and is fantastic for tackling a multitude of skin issues.
There are two main types of rose that are valued in the cosmetic industry: the Damask Rose (Rosa damascena) and the Cabbage Rose (Rosa centifolia). Damask roses are the preferred variety for their sweet fragrance, their potency against bacteria and anti-aging compounds. But essential oils from both of these have distinct benefits for our skin and wellbeing.
Skin protection
Rose contains a number of powerful antioxidants that fight free radicals. This helps to strengthen and protect skin cells from environmental damage, and regenerate skin tissue.
Skin hydration
While rose is great for all skin types, it is especially suited to treat dry and aged skin due to its extremely hydrating properties. Used on its own, or under a moisturizer in the form of an essential oil or serum, rose extract strengthens the skin barrier and seals in moisture.
Antiaging properties
Two of the antioxidants found in rose oil arevitamins A and C, both of which can help with aging skin. Apart from smoothing the appearance of fine lines and wrinkles, these vitamins help to reduce the appearance of age spots and aid with collagen production. Vitamin C also helps to protect the skin from UV exposure.
To soothe skin irritation
Rose oil is widely used for its calming benefits. It soothes redness and rosacea and any surface itchiness or irritation. Rose hip oil, in particular, contains fatty acids which are ideal for treating inflammatory conditions, including eczema and psoriasis.
Heals cuts, scars, and burns
Rose water has antiseptic and antibacterial properties which can help fight infection and heal wounds and burns faster.
Hair moisturizer
If you have dry, frizzy hair, especially in the wintertime, a few sprays of rose water can help tame your mane.
Mood enhancer
Because of its very pleasant and calming smell, rose oil can be used in a room diffuser to help boost self-esteem, confidence and mental strength as wells as diminish feelings of anxiety and depression.
Here's how to use it:
Rose essential oil is expensive and potent. A small amount goes a long way and blends well with jojoba oil, grapeseed, sweet almond and argan oil.
For your bath: Add about 5-7 drops of rose oil to a carrier oil of your choice and then add the mixture to your warm bath for a relaxing experience.
As a soak for your foot: Add 4-5 drops of rose essential oil to warm water and soak your feet in it.
For anxiety relief: Diffuse rose essential oil for calmness or you can also dab some diluted rose oil on your wrists, neck, and chest.
While rose water can be used in a number of different ways:
As a facial cleanser or toner: Just rinse your face with rose water after washing with your regular cleanser.
As a skin mist: Put rose water in a spray bottle and mist on your wrist, face, or even your pillow.
(Rose water and rose essential oil are used in aromatherapy to help relieve headaches this way.)
As a refreshing drink: Add to regular water for tastier hydration or mix in lemonade, iced tea and other drink recipes.
Suffice to say that stopping to smell the roses (along with dabbing, slathering, soaking, etc.) truly has some magical benefits.
For more skincare and wellness tips, call us at Skinsense Wellness at (323) 653–4701, or email us at skinsense@skinsensewellness.com. And for skincare services, please visit us at 8448 W. Third Street, Los Angeles, CA 90048. We will be happy to see you.
"I got to get my life together. This crazy heat made me realize I can't go to hell."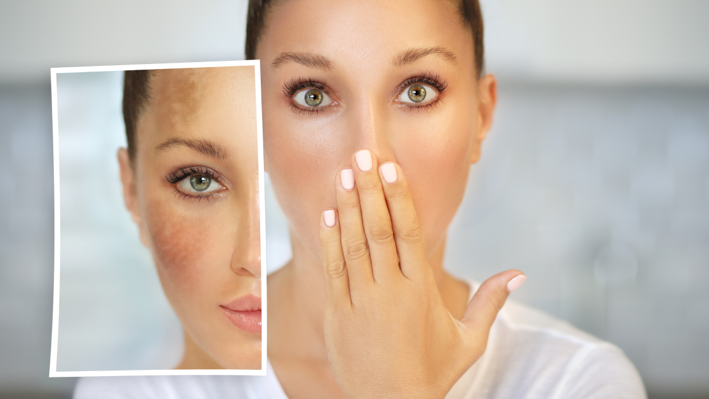 I am very fair skinned… I mean really fair skinned. I can get sunburned wearing high SPF lotion. Yesterday, I was in the sun for five minutes loading groceries into my car. My cheeks are still reddish and warm. Suffice to say, I'm ultra-sensitive to sun and heat.
Well… the heat is on again. As a matter of fact, a brutal heat wave is scorching parts of India and Pakistan now causing health concerns, among others. Of course, climate change and global warming are to blame for the alarmingly high temperatures.
Global warming alone causes free radical damage to the skin unimaginable in the past when life was generally cooler, globally. The result on the skin is pigmentation, brown patches, and accelerated aging.
But along with global warming, we also unknowingly expose our poor skin to other heat sources causing further damage.
Certain types of exercise like hot spinning and hot yoga maybe good for the body and mind, but not always for the skin. People who do hot yoga more than five times a week are getting more discoloration and persistent redness. And wearing sunscreen apparently doesn't seem to help.
Working in a kitchen or bakery can have the same effects too.
According to a study from Seoul National University College of Medicine, just 30 minutes of heat exposure three times a week for six straight weeks is enough to change your skin. It causes protective antioxidant levels in the skin to drop and genes to create MMP or Matrix Metalloproeinases. These are proteins that break down collagen and elastin, causing wrinkles.
Heat also triggers melanocytes, the pigment-producing cells within our skin. MMP's and melanocytes both have positive roles to play in protecting the skin from damage and keeping it healthy, but when over stimulated by heat, they can be very damaging. And heat, when experienced regularly, can penetrate as deeply as the sun's rays.
What's more? If you're Asian, African American, or Latina, susceptibility to hyperpigmentation is genetic. Excessive heat just adds fuel to that fire.
But enough of the bad news already… now that you know how bad heat can be for the skin, you can always reduce your exposure – less of that hot spin and hot yoga classes.
If, however, getting exposed to heat cannot be avoided, here's a few things you can do to protect your skin:
Use mineral-based sunscreens and foundations that contain physical blocks like zinc oxide. They are great at fighting sun damage and heat.
Mineral sprays used throughout the day can also keep the skin cool. Just remember to reapply sunscreen.
Refrigerate your skin treatment products like masks and moisturizing gels and use them immediately after a cool shower and exposure to heat.
Use daily moisturizers and serums that contain copper, magnesium, selenium, radish root and niacinamide. And of course, those powerful antioxidants – C and E.
Finally, don't forget to wear a good strong deodorant. The last thing you want to be worrying about is odor from the heat sweats.
For more skincare tips, visit our website, call us at Skinsense Wellness at (323) 653–4701, or email us at skinsense@skinsensewellness.com. And for skincare services, please visit us at 8448 W. Third Street, Los Angeles, CA 90048. We will be happy to see you.
"Hot one minute, then freezing the next. I'm pretty sure spring is a woman."
The cold never bothered me… just kidding. I'm so glad that winter is finally over, and Spring is here! It's nice to be able to spend more time outside – the weather is nice and warm, flowers are abloom, the grass is greener, and the air is fresh.
It's also perfect skin season, after the dry, flaky winter and before greasy, sweaty summer… eew! However, beautiful spring skin doesn't just happen with the change of season. It takes time, effort, commitment, and a change of regimen.
As you would spring clean your home, you need to do spring cleaning for your skin as well – outside and inside. Here's a few easy changes to your skincare routine for perfect spring skin.
Start exfoliating to get that dead winter skin off, making skin brighter. For the body, do some vigorous dry brushing, followed by a good soak and scrub session in the bathtub. Then slather on a body lotion. As for the face, gently exfoliate with a gentle scrub or silicone brush that doesn't scratch the skin surface. Also, book a light AHA/BHA enzyme treatment with your aesthetician.
Switch to a light moisturizer. As the temperatures and humidity increase, we no longer need the heavy creams to keep our skin moisturized, and heavy products can feel sticky and greasy. Add a C serum to your morning routine then apply a light gel-based moisturizer. Choose one with hyaluronic acid (HA) for use at night to help protect the skin barrier from the allergens and pollution in the air as we indulge in more outdoor activities.
Upgrade your SPF. Now that the weather is getting warmer, you really need to start wearing sunscreen. The earth is physically closer to the sun during warmer months, so UV rays are stronger. If you have been diligent with wearing sunscreen, even in the winter months, increase the SPF to at least 50 and make sure your sunscreen products offer broad-spectrum protection.
Use Facial Mists. We know that drinking adequate amounts of water is important for the skin. But when you are outside, facial mists work on the skin instantly to keep it well hydrated, help it regain brightness, and remove dryness. Mists are also effective in eliminating excess sweat, keeping the skin clean and bacteria-free.
Take supplements. Make sure you have vitamins E, C, and zinc to boost the skin's immune system and avoid sun damage, fish or flaxseed oil capsules and probiotics for your internal immune system, and milk thistle if you want to do a gentle liver cleanse.
Exercise. With the beautiful warmer weather, it would be nice to get outside, jog a few miles, ride your bike or swim. All this exercise and physical activity helps to get healthier, fresher, and smoother skin.
Lighten the diet. Add the following to your grocery list: asparagus, blueberries, pineapple, grapefruit, beets, and pomegranates. All of these fruits and vegetables are loaded with antioxidants that aid digestion, give you lots of energy, and radiant skin. Cinnamon, green juice, and abstaining from alcohol also works wonders for the skin.
Spring clean your beauty arsenal. Keep nothing that is more than six months old. Go through your skincare products, check the expiration dates, and toss accordingly. Keep in mind that even if a product hasn't been opened, active ingredients will become less potent and less effective over time.
Make these minor Spring skincare changes along with a healthy and active lifestyle and feel your skin glowing all year long.
For more skincare tips, call us at Skinsense Wellness at (323) 653–4701, or check out my other blogs. And for skincare services, please visit us at 8448 W. Third Street, Los Angeles, CA 90048. We will be happy to see you.
"Shoutout to all the skincare products I haven't bought yet… I'm coming for you."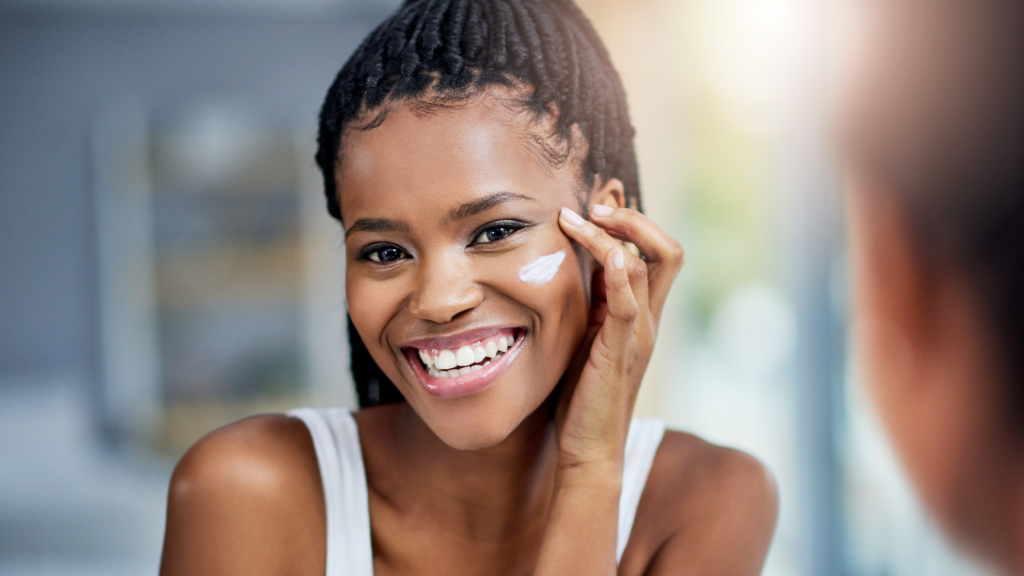 There's something I relish about turning the calendar to January and thinking about what's to come in the upcoming 12 months. Perhaps I'm still on a honeymoon period with the new year but there's so much to look forward to in skincare, especially with products and approaches that can be done at home, that I can't help gushing about them.
Here's a few interesting new innovations that you may want to check out.
Skincare Microdosing
As its name implies, microdosing refers to using lower concentrations of active ingredients. The approach allows the skin to adapt to the benefits of the active ingredients like retinoids, AHAs, BHAs, PHAs and Vitamin C and reduce the chance of any reaction or sensitivity. When using lower concentrations over a longer period of time the skin's barrier is kept intact and allows for a much better outcome.
This can be especially beneficial for those with sensitive skin.
Fermented Beauty
Fermentation is the process where a microbe, bacteria, or yeast is introduced to an ingredient. The procedure changes the chemical structure of the ingredient by breaking it down into the basic building blocks, which includes vitamins, essential minerals, and amino acids in their purest form. And because the molecules have been broken down, the result is smaller, more concentrated molecules that are more easily absorbed by the skin. Fermentation can also produce fruit and sugar acids which exfoliate the skin for a healthy glow.
But what's more exciting about fermented products is their ability to help balance the skin's microbiome — a mixture of friendly bacteria that keep the skin healthy and protected. With a balanced skin microbiome your skin is able to calm inflammation, help clear acne, eczema, and rosacea.
Blue Light protection
Blue light from the sun and all our digital devices can lead to oxidative damage in the skin which accelerates collagen breakdown and can cause fine lines and wrinkles. In addition, inflammatory hyperpigmentation of the skin is also exacerbated.
Sunscreens, filters, and using antioxidants like niacinamide and Vitamin C can help protect the skin. Besides blocking the light, blue light protection skincare also fights off free radicals formed by blue light before they can wreak havoc on your skin. Key ingredients to look for are zinc oxide, titanium dioxide, iron oxide, and antioxidants. Even products with green tea polyphenols, Coenzyme Q, resorcinol, and vitamin E would work well.
As for salon treatments to boost and keep the skin in tip top shape, nothing beats the power of the human touch. A great massage helps to stimulate circulation, reduce puffiness, and improve muscle tone. Every facial should have at least 15 minutes of massage whether it is a combination of hands, rollers, Gua sha, or lymphatic drainage. When added to a microcurrent facial, an enzyme or oxygen treatment or an AHA protocol to peel and lighten, massage makes all the difference to the efficacy of any facial treatment.
Besides, having a professional choose and apply the concentration of the more active ingredients is a much safer way to get results without any irritation.
For more skincare tips, visit our website, call us at Skinsense Wellness at (323) 653–4701, or check out my other blogs on Medium. And for skincare services, please visit us at 8448 W. Third Street, Los Angeles, CA 90048. We will be happy to see you.
"To change the world, we need to combine ancient wisdom with new technologies." — Paulo Coelho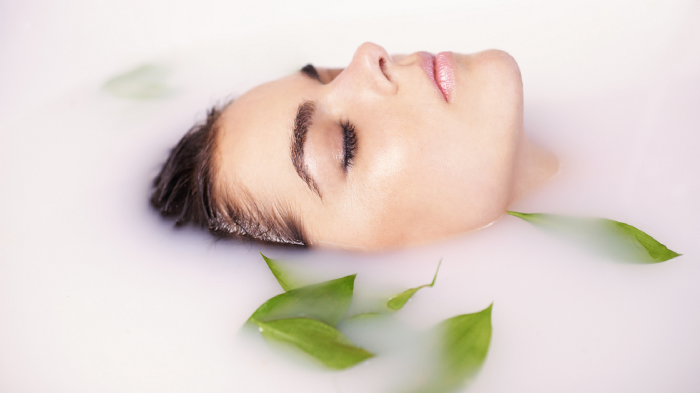 Milk, yogurt, oil, tea, honey, roses, saffron, salt, and pomegranates. No, not doing my shopping list but some of the most effective, tried-and-true ingredients that have endured centuries. It seems like our quest for beauty and the mythical "fountain of youth" have been around for thousands of years.
Of course, back then the ancient ladies could not just walk into a drugstore or cosmetic shop to get their stash of beauty products. So, they concocted their own creams with the use of natural and plant-based ingredients to have smooth and flawless skin. And, interestingly enough, in our modern world, we are making our way back to the roots of these ancient beauty traditions.
Let's take a look at some of these beauty traditions that lives on to this day.
The practice of bathing in natural ingredients has been around for centuries, and various cultures have very specific bathing rituals. In Japan, different regions will infuse local ingredients into the bath water, such as green and black tea leaves, whose antioxidant properties soothe and detoxify the skin.
Cleopatra (the queen of beauty innovations) is known for using milk baths infused with all manner of fruits and flowers. Milk contains lactic acid, and we use a derivative of it today in the form of an AHA to exfoliate the skin, lighten dark spots, and improve the look of fine lines and wrinkles. There are a few other nourishing, plant-based options that you can use for your milk bath — coconut milk, oat milk, almond milk, goat milk, and buttermilk.
Similar to the effect of milk baths, yogurt was used by the ancient Greeks also as an AHA peel. They would mix yogurt with olive oil and apply it to the skin to treat sunburns and other skin conditions. The yogurt acts as a gentle exfoliant while the olive oil soothes and moisturizes.
The ancient Egyptians too were a big advocate for olive oil and used this along with many other ingredients to fight wrinkles and preserve their youth. Castor and sesame oils have also been used for centuries but one which has truly stood the test of time is moringa oil. Moringa seed comes from the moringa plant found in the Himalayan mountains. The seeds of the moringa tree contain high levels of oleic, palmitoleic and linoleic acids and contain vitamins A and Cand hydrates and nourishes the skin.
We all know how costly saffron is but Cleopatra is said to have added these bright orange stamens to her legendary milk baths. Studies found that saffron is a natural sunscreen and more recently scientists have discovered that saffron from Morocco's High Atlas Mountains contains high levels of protective antioxidants and firming glycans, that protect, organize and stabilize the skin maintaining tissue structure, porosity and integrity.
And talking of mountains and high altitudes, Damask roses have historically been the preferred type of rose to treat the skin and body. Introduced by the ancient Persian empire, where the rose flourished, distilled rose water was then brought to Egypt and Rome through trade routes. It is often found in moisturizers and creams, but rose water is an effective toner on its own and is a great anti-inflammatory which can calm rosacea and eczema.
Salt scrubs have also been practiced across Europe and Asia since ancient times, incorporated into traditional bathing rituals. The coarse mineral acts as an effective physical exfoliator, sloughing away dead skin. Adding a few drops of essential oils to the salt makes the whole experience both functional and therapeutic. Lavender and eucalyptus work particularly well.
Pomegranate seeds can be arduous to extract from the fruit, but pomegranates are known to increase the potency of sunscreen, hydrate the skin, and fight free radicals with their high antioxidant content. They are now a popular ingredient in masks, moisturizers, and health elixirs.
A common ancient Greek remedy, honey, contains a plethora of antibacterial ingredients. Mixing it with olive oil creates a healing face mask that provides the skin with a boost of vitamins. Manuka honey, in particular, is now used in burn units and for ulcer treatment because of its exceptional healing ability.
And finally, another good skin care ingredient loved by the Ancients is turmeric. Its antibacterial and anti-inflammatory properties help to prevent skin problems like pimples and acne.
So, the next time you primp and pamper your skin, recognize and give thanks to the ancient founders who intuitively used nature's gifts.

For more wellness tips, call us at Skinsense Wellness at (323) 653–4701, or check out our other blogs on Medium. And for skincare services, please visit us at 8448 W. Third Street, Los Angeles, CA 90048. We have re-opened our doors and are happy to welcome you all back.

"Out of all my body parts, I feel like my eyes are in the best shape. I do at least a thousand eye rolls a day."
Making eye contact with everyone I meet tells me a lot about the person. I find it fascinating and I am certainly not alone in this. The results of a survey in the U.S., taken to find out what men and women notice first about the opposite sex, put eyes at the top of the list. This does not surprise me. And as an aesthetician, I can tell if the person cares enough to include the skin surrounding the eye area in their daily skincare routine.
This area is thinner, contains fewer oil glands and muscle tissue. It's also delicate and often very sensitive to the environment and anything you put on it. Lack of sleep, exercise, and eye strain show up as dark circles, wrinkles and puffiness and eyes are the first area of the face to show tiredness. Layer seasonal allergies on top of all this and eye skincare can be a nightmare!!
Here are a few eye-skincare tips to keep them bright and young-looking.
1. Keep them moisturized. Cleansers and moisturizers for the face do not cut it. They are often too heavy and can cause those annoying little white bumps (called milia,) irritation and swelling. Eye creams, on the other hand, are often formulated with enough active ingredients that may help reduce wrinkles and fine lines without any irritation. Some ingredients to look for are:
a. Golden root, argania spinosa, Summer snowflake bulb, caffeine, hydroquinone, kojic acid, and vitamin C to reduce the appearance of dark circles.
b. Caffeine, green tea and coffee berry polyphenols, dipeptide-2 (Eyeliss), and willow herbs to help reduce puffiness.
c. Biopeptides to tighten.
d. Evening primrose and hyaluronic acid to hydrate.
e. Tuberose to revitalize tired eyes.
f. Argan oil, retinol, and peptides to stimulate collagen production resulting in plump and lift.
g. Antioxidants to help reduce free radicals triggered by UV rays, smoking, and pollution
2. Be gentle. When applying skincare products, start on the lids going from the inner to the outer area, circling under and into the side of the nose. Same with cleansers which are best used on a damp cotton pad. We know waterproof mascara can be challenging to remove but harsh makeup removers should be avoided.
3. Wear sunscreen. When applying sunscreen, don't forget the upper eyelid. This is one of the most overlooked areas. Also consider investing in a pair of sunglasses that offers UV protection. This can help protect not only your eyes but also the skin around them from unwanted UVA and UVB rays.
4. Get a spa treatment. There are some great treatments that target the eye area using thermal therapy and microcurrent. These treatments use super light serums that penetrate with the help of the heat and electrotherapy. And when done consistently, can make the eye area look toned and firm.
5. Keep a healthy lifestyle — get enough sleep, eat healthy, and exercise. Try regular exercise that involves hanging upside down — yoga and downward dog for example. They can really make a difference because they defy gravity and reverse the blood flow.
6. Retire devices that emit blue light — computer, cellphones, televisions, one hour before bedtime. And consider using blue-light blocking glasses if your work demands hours of screen time. Blue light, known as high-energy-visible light (HEV), not only strains the eyes but can also accelerate the aging process and cause dryness.
Lastly, if topical treatments simply aren't working, consider nonsurgical options like botox, fillers, and laser resurfacing.
For more skincare tips, call us at Skinsense Wellness at (323) 653–4701, or check out our other blogs on Medium. And for skincare services, please visit us at 8448 W. Third Street, Los Angeles, CA 90048. We have re-opened our doors and are ready to welcome you all back.