Tag Archives:
skincare tips
"Summer is over. Time to officially remember what day of the week it is."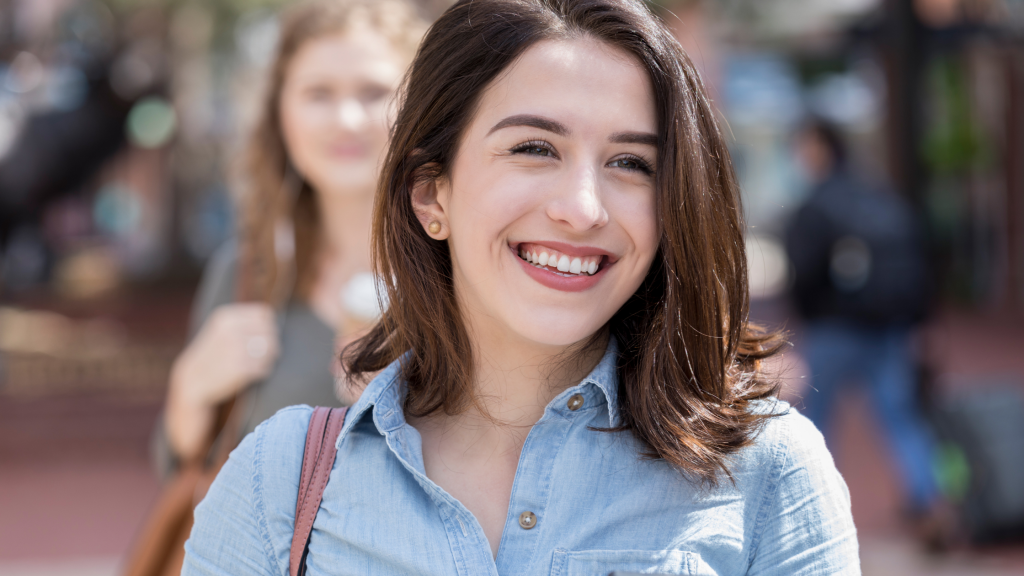 I remember my first day of college (although it was ages ago). I was excited and nervous at the same time. I was looking forward to a new chapter in my life but also a bit scared whether the students and teachers would be friendly, if I would find my classrooms without getting lost, and if I could catch up with all the lessons. Needless to say, it was stressful. To make matters worse, my skin started breaking out from the stress. Ugh!
It's back to school time once again, and this year back to school for most students would be in-person after a long period of exclusively online classes. For students who are back on campus in their dorms, there are safety restrictions (of course) and six feet of social distancing. Other students are doing a hybrid model, where they are doing both virtual and in-person coursework. And others are completely remote.
Whatever the format, here is a list of essential products for students to use back in school to make sure their skin makes the grade.
1. First and foremost, have plenty of masks available — both washable and disposable, and lots of hand sanitizer and gloves. Washing with soap and water works really well and is an important part of staying safe and protected but you need some back up when a sink, hot water and soap aren't around the corner.
Tip: Spray the inside of clean masks with a 2% salicylic acid or a tea tree hydrosol to help control breakouts. And emphasize the importance of using a clean mask every day.
2. Next, select an easy to apply wash-off cleanser that can be used morning and night. This will help to keep the skin clean in spite of late-night studying and constant mask wearing.
3. Bring a few spare pillowcases. These should be changed twice a week to prevent acne breakouts and for good hygiene.
4. Pack a lightweight daily moisturizer that is formulated for your skin type and can be used twice a day. Chances are you're going to need extra moisture while away, living through winter weather and colder temperatures. Think of one with hyaluronic acid or ceramides for an extra boost.
5. A sunscreen with an SPF 30 should be worn daily. UV rays can still penetrate clouds and cooler weather.
Tip: some sunscreens are also moisturizing and can eliminate the need for regular moisturizers in the morning as long as your skin is not too dry.
6. College dorms are known for their cavalcade of aromas, many of them pungent and unpleasant! Use essential oils to improve the atmosphere, sleep, concentration, reduce stress and increase well-being. Electric plug-ins are safe and easy to use and available on Amazon.
Tip: orange, grapefruit and lemon are great mood elevators. Peppermint and eucalyptus help with concentration. Lavender is calming and can be mixed with any other oil. And of course, all the essential oils improve air quality and smell great!!
7. Hand cream — hands can get very chapped from all the handwashing, especially in cold weather. Keep several tubes in your backpacks and dorm room.
8. Spot treatment — even with daily routines, acne and breakouts happen. That can certainly put a damper on being social even though it is somewhat restricted at the moment. Spot treatments can discourage picking and improve confidence.
Tip: Salicylic acid, tea tree oil and Neosporin crème are all available over the counter and suit most breakout situations.
Being prepped for safety and well-being will allow you to concentrate on your studies and stay focused while still enjoying your college experience.
"In school, you're taught a lesson and given a test. In life, you're given a test that teaches you a lesson." — Tom Bodett
For more skincare tips, call us at Skinsense Wellness at (323) 653–4701, or check out our other blogs on Medium. And for skincare services, please visit us at 8448 W. Third Street, Los Angeles, CA 90048. We have re-opened our doors and are happy to welcome you all back.