Tag Archives:
skincare treatments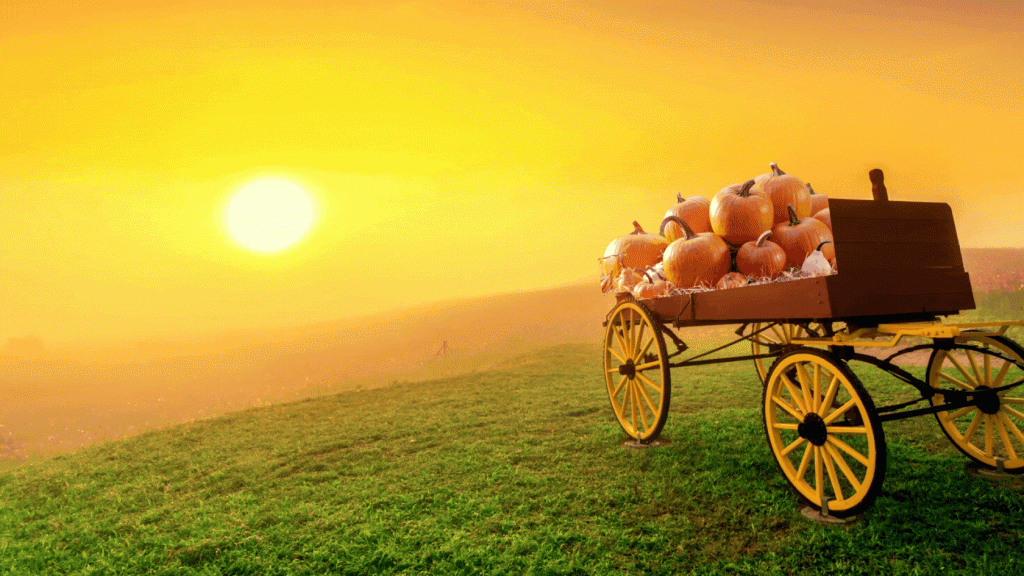 Ever since I was a child, I've been utterly enchanted by pumpkins. I mean, which other vegetable can boast about transforming into a magnificent carriage fit for Cinderella's grand ball? None, I tell you! As the leaves turn and the air crisps up, the magic of pumpkins isn't just limited to fairy tales, or lattes.
Pumpkin: Nature's Skincare Superhero!
One of our seasonal favorites is the pumpkin enzyme mask. Beyond their carriage and latte potentials, pumpkins are brimming with secrets for that enviable autumnal glow.
Vitamin-packed: Pumpkins, from their seeds to their radiant flesh, delve deep into the skin thanks to their small molecular structure. Loaded with nutrients, they hydrate and repair skin from within. Their repertoire boasts alpha hydroxy acids, Vitamin A & C, beta-carotene, magnesium, zinc, Vitamin E, and even Omega-3 Fatty Acids!
Anti-aging Powerhouse: Armed with vitamins C and A, pumpkins defy age, battling lines & wrinkles and reinforcing skin immunity.
Acne Busters: With their unique blend of zinc, fatty acids, and vitamins, pumpkins target acne and regulate oil production. Zinc, alongside Vitamin E, manages oil, combats breakouts, and enhances skin tone, while Vitamin A gracefully diminishes acne scars.
Collagen Companion: That pumpkin's vivid orange? It's beta-carotene teaming up with collagen, ensuring skin remains taut and vibrant.
Bright and Beautiful: Thanks to alpha hydroxy acids and fruit enzymes, pumpkins shoo away dullness, making way for radiant skin.
Nature's Defender: Vitamin E-packed pumpkins stand guard against sun damage & free radicals, and they moisturize while they're at it.
Skin Soother: Trust zinc to ensure your skin feels soothed and rejuvenated.
These are no ordinary vegetables; they're a natural multi-vitamin for your skin!
Choosing Your Face Mask and Perfecting the Routine
Navigating the world of skincare can be as complex as picking the perfect pumpkin from a patch. While our beloved pumpkins hold a special place, there's an entire universe of masks waiting to be explored.
Quality Over Popularity: That Instagram sensation might have great selfies, but their mask might not suit you. Buy from aestheticians or beauty specialists for knowledgeable choices.
Overnight Masks: A dream for mature, dry, and dehydrated skin.
Clay, Sulfur, or Mud Masks: Soak up oil and gently exfoliate.
Sheet Masks: Antioxidants, hydration, and a cool touch from your fridge.
Cream or Gel-based Masks: 15-20 minutes of pampering for an instant glow.
Frequency Matters: Mask up 1-2 times weekly. If sensitivity is a concern, patch-test a cream or gel mask first. Radiant skin, here we come!
In conclusion, while we revel in the magic of pumpkins and their fairy tale transformations, remember there's a world of skincare magic ready to unveil itself. This Fall, and as Winter approaches, embrace the chance to shine, bask in your glow, and perhaps twirl in a ball of your own (even if it's just in your living room).
For skincare tricks and treat(ments), contact us at (323) 653-4701, email us at skinsense@skinsensewellness.com, or visit us at 8448 W. Third Street, Los Angeles, CA 90048. Let's embark on a magical skincare journey together!
"Dear past, thank you for the lessons. Dear future, let's do this, differently."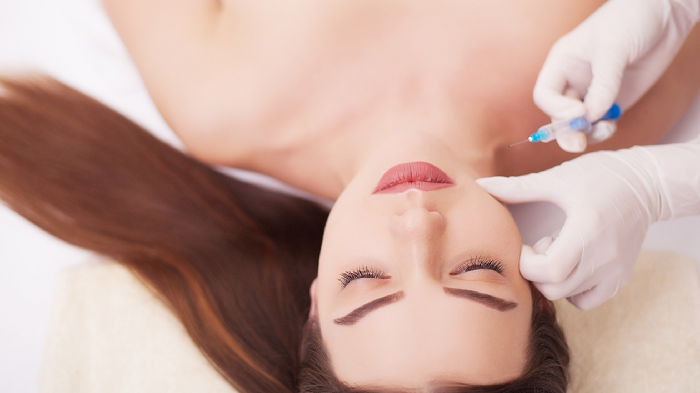 It has been a New Year's tradition for me to look back on the accomplishments of the past year and celebrate them in order to plan ahead for the next 12 months.
So… as I was scrolling through last year's blogs, and I've covered a variety of interesting beauty-related topics, I found that the articles that attracted the most attention were the ones about anti-aging. Not surprising really because that is what good skincare practices are all about.
And throughout this pandemic skincare products and treatments for the face and body have been flying off the shelves with cosmetics following suit now that we are gradually moving forward and venturing out cautiously into this new world order. In fact, plastic surgeons and dermatologists have reported 2021 as being their busiest year yet.
Suffice to say, great things are coming. No matter what we're currently going through, there's so much to look forward to. For everyone in the beauty industry it looks like everything's coming up roses.
So, to kick off 2022 let's take a look at what's new in terms of keeping us youthful and vital at any age starting with the three new treatments in the world of dermatology that are soon to be approved and launched.
Skin Boosters
Skin boosters are injectable treatments designed for deep skin hydration and plumping. They are a blend of vitamin and enzyme injections and fillers, with a high dose of hyaluronic acid — our skin's natural moisturizer. A hybrid of mesotherapy and filler that results in an overall glow and added hydration as well as the reduction of fine lines and wrinkles, boosters are a must for everyone's tool box. Skin boosters can be used all over the face, neck, and chest and are compatible with all skin types.
Botox replacement — Daxi
There is a lot of buzz surrounding Daxi right now — even though it hasn't been approved by the FDA yet and may still be renamed.
Daxi is a purified protein with 150-kidodalton toxins (a stability measurement) similar to other neurotoxins, like Botox and Dysport. The added benefit with Daxi is that it contains a proprietary peptide technology, an amino acid chain that clinical trials suggests, makes it last substantially longer with a time span averaging around 24 weeks.
While most Botox clients get injected every three months, Daxi could offer the same benefits with only two injections a year. That's absolutely something to watch out for!
Nano-Pulse Stimulation
A new technology called NPS, or Nano-Pulse Stimulation, offers a completely new energy source that delivers very high-powered, short electric pulses to target the cells in any tissue. This technology is being used to treat everything from acne, back acne, benign moles, keratoses, warts, and potentially skin cancers more effectively. What's more is that it's a precise treatment that is corrective without causing any damage to the surrounding tissue.
All these new procedures have built on treatments that are proven to be effective and access the skin's natural physiology to get results. Only this time around with added benefits for stronger efficacy and reduced adverse reactions. And isn't that what we all want?
On my next blog, we will take a look at what's new at your favorite professional salons and what new ingredients to add to your at-home skincare routine to accomplish the results that you are looking for.
It's almost cliché to say it, but Cheers to the New Year and the new opportunities it brings! And here's to younger, better-looking skin.
For more skincare tips, call us at Skinsense Wellness at (323) 653–4701, or check out my other blogs. And for skincare services, please visit us at 8448 W. Third Street, Los Angeles, CA 90048. We will be happy to see you.

"In winter my favorite outdoor activity is going back inside."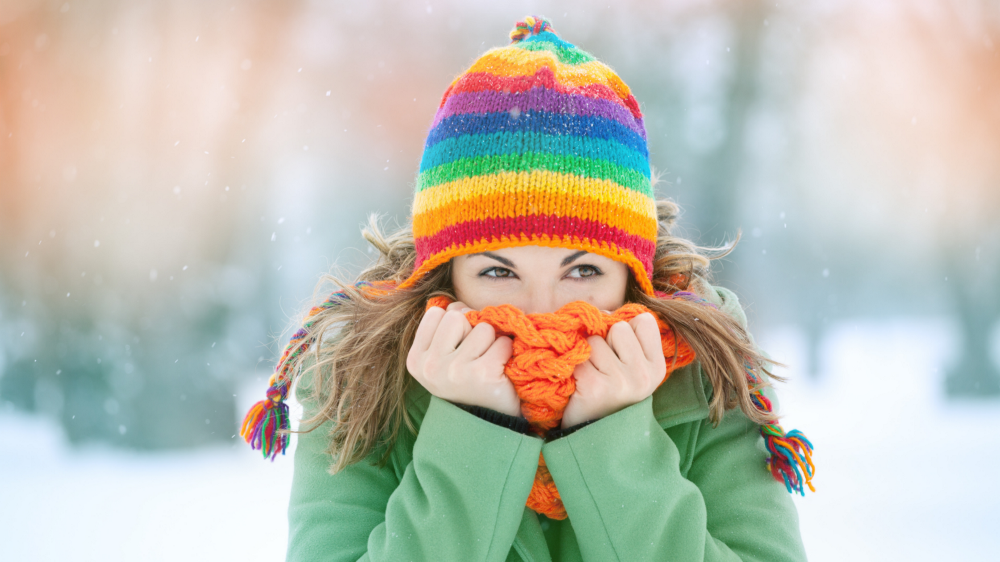 Baby it's cold outside… No, seriously it's freakin' cold. And this winter weather is just wreaking havoc on my skin. Argh! The harsh, cold outside air combined with the increase in central heating (which, spoiler alert, is also bad for the skin) make it seem like I'm destined for several months of dull, dry, and itchy skin.
So, how do we take care of our skin through this cold snap, especially if you still want to enjoy your winter fun? Luckily, this year, skincare salons are open again so beyond stepping up hydration at home, we can get facials that detox, replenish, and truly rejuvenate the skin.
Here are three of my go-to treatments to avoid winter skin:
For Clean skin
Oxygen — this extensive deep-cleansing and invigorating treatment leaves pores squeaky clean, and the skin brightened and energized. Perfect for dealing with Maskne! It involves spraying highly concentrated molecules of oxygen right into the outer layer of your skin. The oxygen that's applied to your face and neck is infused with vitamins, minerals, essential nutrients, and botanical extracts.
The addition of a cocoa enzyme, a great antioxidant, to the oxygen procedure increases circulation and results in an even more stimulating facial. At the end of the treatment, a blend of hyaluronic acid and peptides are applied to ensure that holiday glow.
For Hydrated skin
Galvanic electrotherapy — if you need a really deep moisturizing facial, this is the treatment for you. A direct galvanic current is used for infusing water-soluble substances into the skin. The soft or low-intensity electrical current (charged particles) can reach the inner layers of the skin and delivers a high level of hydration especially for those of us concerned about aging. Plus, this is a relaxing experience as the electrodes roll across those tense facial muscles. What's more? The results of the treatment will last for days.
This procedure delivers that ageless dewy look we see on all those classic movie stars.
For Skin Tightening
Microcurrent — has the pandemic left you feeling a little saggy? This treatment introduces a gentle electric current that re-educates the muscles and gets those collagen elves working to increase production of collagen and elastin in the dermis. It offers the ultimate in tightening and firming.
It's not the most comfortable of treatments and is best done in a series of six sessions with monthly or quarterly follow-ups. It can also be included in a full facial procedure for the first visit and really gets the skin feeling toned for the holidays.
A light application of lactic or mandelic acid can be added to any of these procedures and is suitable for pretty much any skin type. With all these skincare treatment options, you won't need to turn on the Christmas lights to dazzle.
For more skincare tips, call us at Skinsense Wellness at (323) 653–4701, or check out our other blogs. And for skincare services, please visit us at 8448 W. Third Street, Los Angeles, CA 90048. We have re-opened our doors and are happy to welcome you all back.