"Out of all my body parts, I feel like my eyes are in the best shape. I do at least a thousand eye rolls a day."
Making eye contact with everyone I meet tells me a lot about the person. I find it fascinating and I am certainly not alone in this. The results of a survey in the U.S., taken to find out what men and women notice first about the opposite sex, put eyes at the top of the list. This does not surprise me. And as an aesthetician, I can tell if the person cares enough to include the skin surrounding the eye area in their daily skincare routine.
This area is thinner, contains fewer oil glands and muscle tissue. It's also delicate and often very sensitive to the environment and anything you put on it. Lack of sleep, exercise, and eye strain show up as dark circles, wrinkles and puffiness and eyes are the first area of the face to show tiredness. Layer seasonal allergies on top of all this and eye skincare can be a nightmare!!
Here are a few eye-skincare tips to keep them bright and young-looking.
1. Keep them moisturized. Cleansers and moisturizers for the face do not cut it. They are often too heavy and can cause those annoying little white bumps (called milia,) irritation and swelling. Eye creams, on the other hand, are often formulated with enough active ingredients that may help reduce wrinkles and fine lines without any irritation. Some ingredients to look for are:
a. Golden root, argania spinosa, Summer snowflake bulb, caffeine, hydroquinone, kojic acid, and vitamin C to reduce the appearance of dark circles.
b. Caffeine, green tea and coffee berry polyphenols, dipeptide-2 (Eyeliss), and willow herbs to help reduce puffiness.
c. Biopeptides to tighten.
d. Evening primrose and hyaluronic acid to hydrate.
e. Tuberose to revitalize tired eyes.
f. Argan oil, retinol, and peptides to stimulate collagen production resulting in plump and lift.
g. Antioxidants to help reduce free radicals triggered by UV rays, smoking, and pollution
2. Be gentle. When applying skincare products, start on the lids going from the inner to the outer area, circling under and into the side of the nose. Same with cleansers which are best used on a damp cotton pad. We know waterproof mascara can be challenging to remove but harsh makeup removers should be avoided.
3. Wear sunscreen. When applying sunscreen, don't forget the upper eyelid. This is one of the most overlooked areas. Also consider investing in a pair of sunglasses that offers UV protection. This can help protect not only your eyes but also the skin around them from unwanted UVA and UVB rays.
4. Get a spa treatment. There are some great treatments that target the eye area using thermal therapy and microcurrent. These treatments use super light serums that penetrate with the help of the heat and electrotherapy. And when done consistently, can make the eye area look toned and firm.
5. Keep a healthy lifestyle — get enough sleep, eat healthy, and exercise. Try regular exercise that involves hanging upside down — yoga and downward dog for example. They can really make a difference because they defy gravity and reverse the blood flow.
6. Retire devices that emit blue light — computer, cellphones, televisions, one hour before bedtime. And consider using blue-light blocking glasses if your work demands hours of screen time. Blue light, known as high-energy-visible light (HEV), not only strains the eyes but can also accelerate the aging process and cause dryness.
Lastly, if topical treatments simply aren't working, consider nonsurgical options like botox, fillers, and laser resurfacing.
For more skincare tips, call us at Skinsense Wellness at (323) 653–4701, or check out our other blogs on Medium. And for skincare services, please visit us at 8448 W. Third Street, Los Angeles, CA 90048. We have re-opened our doors and are ready to welcome you all back.
"If you're feeling blue try painting yourself a different color." — Hannah Cheatem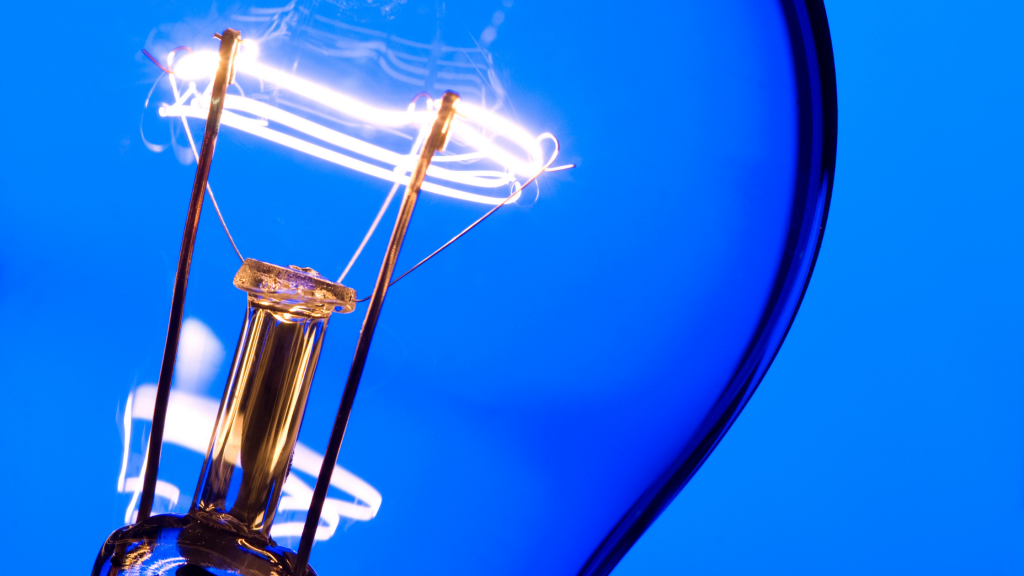 When I think of blue light, I am reminded of the time I was driving on Wilshire Boulevard at night and from my rearview mirror I saw the flashing lights of a police car signaling me to stop. My violation — over speeding. That was terrifying! Never will I do it again.
But we are talking about a different kind of blue light. This particular blue light is a form of visible light, also known as high-energy visible (HEV) light. It is one of the several colors in the visible light spectrum, the others are red, orange, yellow, green, indigo, and violet. Blue light represents about one third of all visible light — a pretty high percentage — so blue light is practically everywhere.
By far the largest source of blue light is from the sun itself. But we also get it from artificial light sources such as LED light bulb, fluorescent bulbs, your flatscreen tv, your laptop, your tablet, your cellphone, all these digital devices that you have in your hand and keep in your house.
Both natural blue light from the sun and artificial blue light during the day can boost attention, reaction time, and moods. But studies to date show blue light from electronic devices can lead to changes in your skin cells, including the production of free radicals and break down of collagen. This speeds up the aging process — wrinkles, fine lines, dilated pores, and loss of firmness. Even exposures as short as 60 minutes can trigger these changes. Too much blue light could also lead to pigmentation especially in deeper skin tones.
The other concern about blue light is it's ability to disrupt your sleep cycle, also called the Circadian rhythm. It does this by suppressing melatonin, a protein necessary for promoting restful sleep. And we know how vital our beauty sleep is. Here's how to protect your skin from blue light…
During the day:
Use a Vitamin C serum every morning.
Wear a mineral sunscreen that contains Zinc Oxide, with an SPF 30. It also helps protect skin against UV rays — which pose a serious threat to skin. Sunlight and electronic devices reach skin both indoors and out, so it's important to protect your skin even if you're indoors most of the day.
Add antioxidants to your diet, brightly colored fruits and vegetables, and take vitamin supplements to counter free radical damage that occurs from UV and visible light.
And expose yourself to lots of bright light during the day — this will keep your circadian rhythms functioning properly and help you sleep longer and more deeply.
At night
Use dim red lights for night lights. Red light does not interfere with melatonin production as much.
Don't use bright screens two hours before bed. This may be a practice that is hard to break. But better to read a book (an actual paper version) before you go to sleep.
If you work a night shift or have to use lots of electronic devices in the evening, consider wearing blue-blocking glasses that filters the blue light wavelength. These glasses are now readily available online or at most reputable opticians and are very reasonably priced.
Lastly, install blue light filter apps or activate the night shift/night mode on your smart phones, tablets, and laptops.
For more skincare tips, check out my other blogs on Medium or call us at Skinsense Wellness at (323) 653–4701. And for skincare services, please visit us at 8448 W. Third Street, Los Angeles, CA 90048. We have re-opened our doors and are ready to welcome you all back.
"I finally figured out what I wanted to be when I get older… YOUNGER."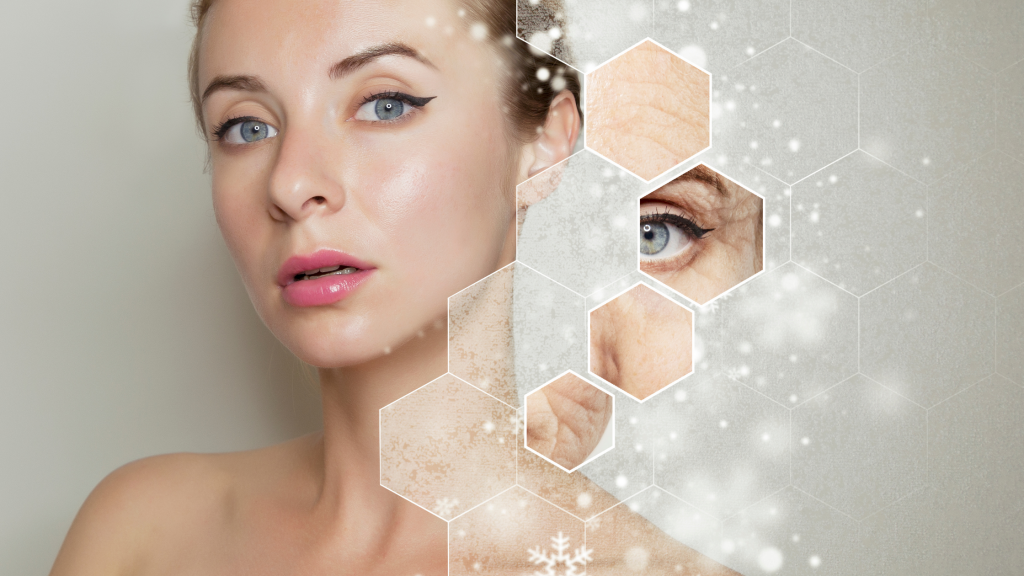 I have resolved to grow old gracefully. What do I mean by that? Apart from lying about my age (which oftentimes, I don't remember anyway), I am committed to taking care of my skin and my overall health — none of the harmful products and treatments. And I'm just as committed to taking care of my client's skin, keeping it healthy with that youthful glow.
On the subject of youthful-looking skin, at Skinsense we're obsessed with the anti-aging benefits of microcurrent, and we use it a whole lot. It has been a long-standing star on our electrical stage and so I thought it might be helpful to talk about what it does and how it compares and works with that now (in)famous muscle relaxer, Botox.
Renowned skin physiologist and cosmetic chemist, Dr. Pugliese, maintains that micro-current creates lots of activity on a deep, dermal level where all our serious aging problems begin. It stimulates the fibroblasts, cell of connective tissues, which significantly increases the production of collagen and elastin — the skin's structural proteins — and also GAG's — glycosaminoglycans — the viscous material in which protein is embedded.
The other great advantage of using micro-current is that it boosts the production of ATP — adenosine triphosphate — the glucose type fuel responsible for all cellular activity. Other benefits include promoting waste removal, healing, and circulation. And not often mentioned but something that we have noticed with using micro-current at our salon is its ability to calm rosacea and irritated skin.
The result… a more youthful, even textured and plump complexion.
Microcurrent has been used for decades to treat everything from wounds, paralysis, migraines, twitchy eyes, and chronic pain. It operates on a sub-sensory level, which allows the electrodes to glide over the skin with little discomfort. Maybe sometimes a slight pulling or twinge in the dental and neck zones, but the intensity can be adjusted to suit the client's pain tolerance and can work on the lowest frequencies with great success.
A series of six microcurrent treatments booked bi-weekly or weekly is generally recommended at first to start re-educating the muscles. Regularity of treatment obviously depends to some degree on each clients' availability. After the first series, micro-current can be added to other facial routines or done every few months to tighten and boost muscle tone.
We recommend clients wait two weeks after receiving Botox before having micro current to avoid any product transference or migration.
Botox on the other hand, does not work directly on the muscles. It binds to the neurotransmitters preventing them from signaling muscles to contract. Done once or twice a year it can knock out expression wrinkles very effectively. But when done too often, it can cause muscular atrophy, where the muscles become slack. This is where electrical stimulation from microcurrent devices help.
How effective are at-home microcurrent devices?
Although not as potent electrically and considering they are being used by untrained hands, if used consistently, these tools can certainly deliver the promised benefits.
Along with a healthy lifestyle and a good product regimen, including topicals that contain peptides and a variety of anti-aging ingredients, microcurrent can restore fullness and muscle tone while Botox can soften expression lines.
Overall, it's the perfect anti-aging skin treatment partnership. It allows us to loosen gravity's grip just a little bit more!
For more skincare tips, check out our other blogs on Medium or call us at Skinsense Wellness at (323) 653–4701. And for skincare services, please visit us at 8448 W. Third Street, Los Angeles, CA 90048. We have re-opened our doors and are ready to welcome you all back.
"Good things happen to those who double cleanse."
I have always been fascinated by French women's beauty — they have a certain je ne sais quoi and seem to always have glowing skin. What's their secret? Simple beauty routine (cleanse, tone, and moisturize) and water-based skincare products… Micellar water and Toner.
What is Micellar Water?
The French invented Micellar water. Apparently, French tap water especially in Paris is extremely harsh on the skin. It contains large deposit of minerals that made their skin look dull. So, they came up with eau micellaire. This beauty product has since built a cult following worldwide and has set a trend as the ultimate cleanser.
Micellar water is basically a combination of oil and water. It is both hydrophobic (oil loving) and hydrophilic (water loving.) The tiny oil droplets called micelles are suspended into soft water and draw out dirt, oil, and grime from the face, leaving it clean and hydrated. It also removes makeup, including waterproof eye make-up.
When do you use it?
Use micellar water before anything else. It's the first step in your skincare routine. Pour some micellar water on a cotton pad and glide it over your face to clean it. It's basically a really gentle cleanser that's super hydrating and often contains rebalancing ingredients like probiotics, hyaluronic acid and lactic acid, rose and cornflower extract. Follow this step with a rinse off wash and then go ahead and use a toner.
Toning
Toners on the other hand have a bad reputation. I often have clients tell me that they think toners don't do anything and can be drying on the skin. They are not totally wrong as the toners in the past had high levels of alcohol that removed oil and sucked every bit of moisture out of your skin.
Modern toners, however, are formulated to be more gentle. Still, you might be wondering, what do toners actually do? They prevent dirt build-up by minimizing the size of the pores and remove dust particles stuck in them. With the right blend of ingredients, a toner can leave your skin smooth, bright, and toned. A good toner will also balance out your skin's pH level, revitalize its protective barrier and prepare the way for your serum or moisturizer.
For combination or oily skin, toners can reduce enlarged pores and excess oil. Look for aloe vera, niacinamide, burdock root, tea tree and vitamin B in the formula.
For normal, dry, or sensitive skin types, toners can lessen redness and flaking. Look for hyaluronic acid, ceramides, panthenol, sea whip and willow herb in the formula.
When do you use it?
Use a toner after you've wiped off your makeup, applied micellar water and cleansed your face. It is basically water with skin-loving ingredients like glycerin and antioxidants that prep the skin for the next stage — either a serum or moisturizer or both.
Misting vs cotton pad application
My recommendation is to use cotton wipes am and pm for both micellar water and toner, and mists and hydrosols during the day.
Bonus tip: Swap out your hand sanitizer with this non-drying alternative.
Often alcohol-based hand sanitizers can be drying or irritating to the skin. Micellar water is a wonderful alternative for cleaning your hands in a pinch if you don't have a sanitizer available — no rinsing required.
Last but certainly not least, you can use micellar water as a brush cleaner. Makeup artist and beauty blogger Hillary Kline explains, "What's nice about micellar water is that it is made to get rid of dirt and oil, which helps get rid of all that buildup on your makeup brushes." Just swap out brush cleaner for your choice of micellar water and wash your brushes at least once a week.
Micellar water vs toner isn't a battle of comparable items. Both serve different purposes: micellar water for cleansing, moisturizing, and toning and toner for, well… toning. You can use micellar water without needing to tone but, if you have oily or breakout-prone skin and you stick with a regular cleanser, you'll need a toner to restore your pH balance. Ultimately, in this battle of the skincare products, everybody wins.
For more skincare tips, visit our website, call us at Skinsense Wellness at (323) 653–4701, or check out our other blogs on Medium. And for skincare services, please visit us at 8448 W. Third Street, Los Angeles, CA 90048. We have re-opened our doors and are ready to welcome you all back.
"The best thing is to look natural, but it takes makeup to look natural." — Calvin Klein
As a little girl, I often watched Mom as she put on her makeup in the morning. She would smile just dusting the blush on the apples of her cheeks. And I thought, wow… makeup must really make a girl happy. And it surely does. As a matter of fact, during the peak of the COVID lockdown, the cosmetic aisle of my neighborhood drugstore was my happy place.
As we slowly emerge from the pandemic and get back into our daily and more visible routine — very soon sans facial mask, looking ugly is not an option. It's time to take out the makeup stash and slay it.
For mature women like me, we no longer have the luxury of going without make-up. Over time, the effects of aging, including sun damage, increased sensitivity, uneven skin tone and larger pore structure have us relying on make-up to put our best face forward. Thank goodness make-up products now offer a healthier choice in the form of mineral cosmetics.
What are mineral cosmetics?
Mineral makeup is nothing new and has been in use since ancient times. Cave dwellers and ancient cultures used ground-up minerals as a means of applying color to the skin for decoration, special rituals, and camouflage. Think Cleopatra's kohl-rimmed eyes for example.
These cosmetic products are made of naturally derived, skin-friendly minerals such as iron and zinc oxides, titanium dioxides, mica, and ultramarine which are ground into tiny, shimmering particles for our skin's use. The minerals provide not just pigment that gives skin a smoother appearance, but also protection from the sun and anti-inflammatory benefits.
Mineral cosmetics are much easier to apply than the traditional kind. They leave no demarcation line on the jaw and can be layered over problem areas without looking heavy or bulky. In other words, your skin looks flawless without the assistance of an expert make-up artist.
Because the powders and liquids do not contain emollient oils and waxes, fragrance, and preservative ingredients, they are gentle and don't irritate the skin or cause breakouts.
As a facialist who has seen countless breakouts and clogging caused by poorly formulated make-up over the years, I give mineral cosmetics my 100% approval.
In summary, mineral makeup offers the following benefits:
Additional sun protection — but always wear a regular SPF as well for complete protection.
Light on skin yet still provides coverage of skin flaws and wrinkles, decreasing the signs of aging.
Longer wear — it can withstand varying temperatures as well as hold up in heat or water.
Does not cause itchiness or flaking even in cold weather
Suits all skin types, even sensitive and acneic conditions.
And, it's gentle enough to be applied after cosmetic surgery and laser treatments.
As a final tip, wash the brushes used to apply the make-up powders at least once a week.
For more skincare tips,  call us at Skinsense Wellness at (323) 653–4701, or check out our other blogs on Medium. And for skincare services, please visit us at 8448 W. Third Street, Los Angeles, CA 90048. We have re-opened our doors and are ready to welcome you all back.
"Nature itself is the best physician." — Hippocrates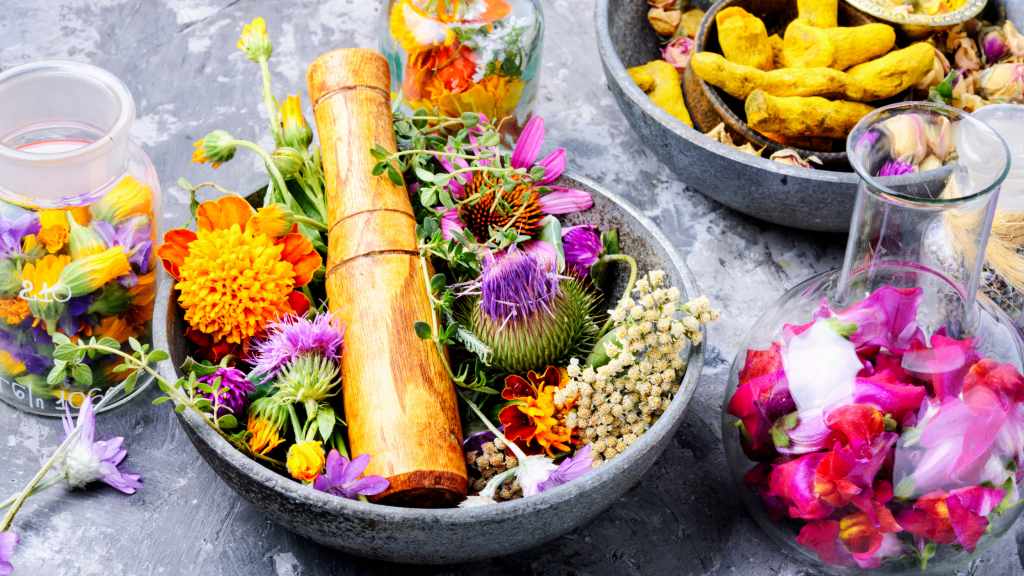 I always look forward to hikes with my dear friend, David, along with his dogs every weekend. Aside from bonding with him and getting my dose of puppy love, it brings me closer to nature. Something about nature always soothes whatever ails me, takes away my stress, rejuvenates my body and makes me feel somehow stronger. And I truly believe a healthy body and mind leads to fabulous skin!!!
So, when I first heard about this natural health trend that has taken over Instagram chatting about Adaptogens, I just had to find out more.
What are Adaptogens?
Adaptogens are herbs and plants with special properties that are naturally occurring in nature and can help the body resist emotional or physical stressors.
The medicinal practice of using these herbs can be traced back to 3000 B.C., in Ancient Chinese and Ayurveda practices. Russian toxicologist Nikolay Lazarev, who coined the term, defines an adaptogen as a plant that increases the "state of non-specific resistance" when applied to stress. Meaning it can help protect the body against a range of stressors.
The idea that a pill could improve mental and physical performance in healthy people was devised during World War II with various stimulants given to pilots and members of submarine crews. For instance, the first studies on the stimulating and tonic effects of Schisandra chinensis were published in Soviet Union WWII military journals.
How do they work?
They work by targeting the body's three stages of stress: Alarm, resistance, and exhaustion (which is what happens when the stress alarm stays on). As their name suggests, adaptogens support and adapt to the body in its present state rather than imposing a new remedy that may or may not work.
How do you take adaptogens?
Adaptogens can be taken in several ways — powder, capsule or tincture. They can be added to a beverage or yoghurt to make it easy to get them into your daily routine.
If you decide to incorporate adaptogens into your health care regimen, start slow — a little at a time. Consult your doctor if you're on any prescription drugs and maybe talk to a homeopathist for guidance. That will help you craft a plan that is specifically for your needs.
Always follow instructions in terms of usage and be patient with your body's response. It can take a few weeks to feel the difference in your energy level. When using tinctures, it is sometimes recommended to hold them in the mouth for a few seconds before swallowing.
Here are some popular adaptogens to research. All of them are powerful antioxidants that help to fight free radical activity but there are many additional benefits.
Schisandra: Boosts memory, focus and mental performance and helps calm irritated skin.
Ashwagandha: Protects the body against stress and anxiety, acts as a humectant and has antimicrobial and skin lightening benefits.
Tulsi/ Holy Basil: Reduces anxiety, stress and inflammation and can be used to treat acne and itching.
Maca Root: Boosts mood and energy levels and fights free radical activity.
Reishi Mushroom: Helps the body create a healthy sleep pattern allowing the Circadian cycle to repair and restore balance to the skin.
Cordyceps Mushroom: Balances hormones and reduces breakouts.
Turmeric: Can help with uneven texture and dark spots.
Nettle Leaf: Acts as natural astringent, tightens and firms the skin, regulates natural sebum production, treats acne, promotes flawless skin. accelerates the healing process of wounds and burns.
Licorice: A powerful antioxidant that has been shown to lighten dark spots.
Passionflower — Helps to stimulate adenosine triphosphate (ATP), the energy source of living cells, and has anti-aging benefits.
Ginseng — Has been shown to help increase collagen production.
Goji berry — Excellent for wound healing and reducing scarring.
Chaga — Protects the cells against DNA damage.
Adaptogens have not been approved for use by the FDA, and some question the methodology of the studies that have been done on the subject. But these ingredients have been used for centuries and there is a lot of empirical evidence to show that they work.
For more wellness and skincare tips, check out my other blogs on Medium or call us at Skinsense Wellness at (323) 653–4701. We offer a virtual consultation, in-salon treatments, and home service facials to our valued clients.
"I'm not waiting for the stars to align… just my hormones."
In my teens, I was at my ugliest. For the most part, I suffered from acne, bad hair days, and was just skin and bones (dogs thought I was a treat). Eew! So glad to be over that phase. The culprit… hormones.
So, what are hormones? And what do they do in the body?
Hormones are chemical messengers of the body produced by several glands transmitting messages to organs to control and regulate most major bodily functions such as hunger, reproduction, and our emotions. Hormones affect our skin too and are a huge component of how our skin looks.
There are several types of hormones in the body with different functions. However, I find the major stress hormone — cortisol and the happy or love hormone — oxytocin most interesting as they definitely affect the way we look and feel. And stress, unfortunately, is a constant presence in our lives exacerbated by the pandemic and the events of the past year. While love and happiness is what we need more of.
Let's take a closer look at these hormones and what they do…
Cortisol is the primary stress hormone. It increases sugar (glucose) in the bloodstream, enhances your brain function and increases the availability of substances that repair tissues. However, too much produced by long term and extreme stress causes our skin's sebaceous glands to produce more sebum a.k.a. oil. And too much oil in our skin can clog our pores and lead to breakouts.
Other ways cortisol shows up on our skin is through signs of aging. Increased cortisol production can accelerate the aging process, leading to the appearance of lines, wrinkles, and age spots.
Lastly, if you have skin conditions such as rosacea or psoriasis, you might experience flare-ups when you have high cortisol production.
On the other end of the hormone spectrum, we have Oxytocin produced in the hypothalamus. Oxytocin is often referred to as the 'happy' or 'love hormone' because of the physical and psychological effects it has on the body. It plays an essential role during sex, orgasm, childbirth, and lactation to aid reproductive functions, and it influences social behavior, including the ability to bond and be emotionally balanced. What is most interesting is that it can also be used as a treatment for depression, anxiety, and intestinal issues, all of which directly affect skin health.
Oxytocin also helps reduce inflammatory factors which promote skin healing and boost our immunity. Less inflammation and less inflammatory skin disorders lead to less acne.
So how do we access and balance these titans of the hormone world to obtain that glow we all hanker for?
Getting into a good mood is the first step. A good mood helps to keep your hormones in check, which means that annoying imbalances that can be at the root of skin troubles won't be such a problem.
Meditation, diet, exercise, laughter with friends, hugging, cuddling, kissing, sexual intimacy with your lover, and occasionally indulging yourself, can make a big difference to your mood. Other ways include listening to music, getting a massage, petting your dog, performing acts of kindness, and spending quality time with your loved ones.
And forgive me if this sounds too simplistic, but there is some research that suggests that people who smile a lot tend to look younger — perhaps it's the result of oxytocin being released. The words of that old ballad "smile though your heart is breaking" totally makes sense now. Smiling not only tricks your skin into behaving but might even lift your spirits.
The goal is to reduce stress and increase happiness.
For more skincare tips, check out my other blogs on Medium or call us at Skinsense Wellness at (323) 653–4701. We offer a virtual consultation, in-salon treatments, and home service facials to our valued clients.

"Too much of a good thing can be taxing." — Mae West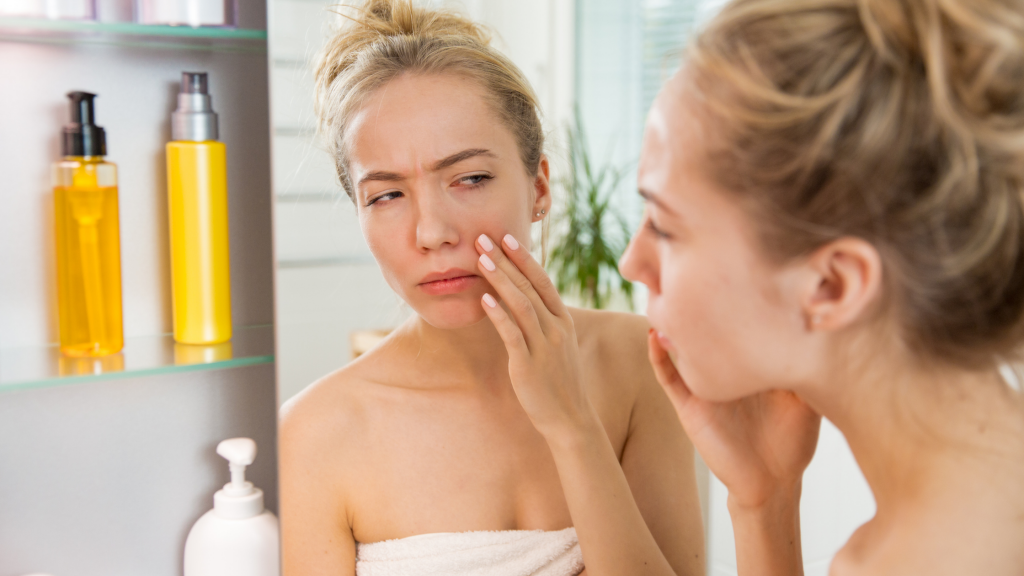 This week I received a frantic call from a client who had purchased an over-the-counter retinol product and glycolic acid peel. Unfortunately, she used both at the same time and her skin reacted badly — it was red, irritated, and flaky. Yikes!
There are just too many topicals available now, over the counter and online, including glycolic acid, various vitamin A derivatives, and at-home peels. These skincare products, when used wisely and under the supervision from either a dermatologist or aesthetician, can stimulate the production of collagen and elastin — the building blocks of the skin that keeps it looking youthful and plump. As we age these proteins begin to diminish and that is when lines and wrinkles begin to show.
These topicals work by causing a small amount of localized trauma. So many women assume that skin irritation is part of the cell renewal process. And when the reaction is mild and short lived, it can be. But tolerating anything more serious or chronic is just inflaming the skin.
Another ingredient that can also contribute to irritating oxidative damage is benzoyl peroxide, a mainstay of professional and at-home acne treatments. So instead of healing the acne it worsens it.
Certain acids, particularly those of smaller molecular size like glycolic acid, have been shown to reach the dermis or true skin where inflammation takes place. Molecularly larger acids, such as lactic, malic, pyruvic and tartaric, don't tend to penetrate the dermis, making them gentler on the skin and less likely to spark inflammation. They are also naturally occurring substances in human skin which makes them more compatible to a wider range of skin conditions.
More isn't always better. Overtreatment can have an adverse effect on your skin's appearance and health. It can result in inflammaging. This means that when the skin has chronic, persistent inflammation it can actually age prematurely. Instead of a toned and firm complexion, the skin looks red, irritated, and broken out.
As with any skin concern, inflammaging can worsen with prolonged sun exposure.
So, what can you do to reverse inflammaged skin?
Take antioxidants, like vitamins C and E, and adaptogen-rich supplements. Adaptogens are herbal pharmaceuticals. They work to counteract the effects of stress in the body and on the skin. This will help protect and boost the skin's antioxidant response system.
Support the Skin's Barrier. Look for products that contain ceramides, hyaluronic acid, (HA,) plant butters, cholesterol and squalene. Make sure these ingredients are plant based. They all reduce water evaporation which keeps the skin soft and hydrated.
Moisturize. Blend your retinol product with a moisturizer — this buffers the skin and reduces any reaction. A pea sized amount used twice a week works for most people.
Stop doing at-home glycolic acid treatments — leave those to the professionals.
Look for chirally correct products, where ingredients occur in their purest form. This can help further maintain the efficacy of other ingredients and minimize the risk of adverse side effects.
Make sure you use an SPF 30 everyday whether you are indoors or outside. Without good ventilation indoor pollution can be twice as bad as outdoor.
Keep it simple. When your skin is irritated stick to a basic routine.
Lastly, be patient. Your skin needs time to recover and won't heal overnight. Allow a few weeks of consistent use to see a calmer, smoother skin, and fewer lines.
In an industry that is constantly updating itself, the advent of inflammaging serves as both a wake-up call and a challenge to product developers, cosmetic companies and skin care professionals alike. And more than ever, it's definitely about education. The skin care game is transforming itself scientifically to consider environmental concerns and the effect pollution has on our skins. It is our job to keep up and stay informed!
For more skincare tips, check out my other blogs on Medium, call us at Skinsense Wellness at (323) 653–4701. We offer a virtual consultation, in-salon treatments, and home service facials to our valued clients.
"Always remember to take your vitamins: Vitamin A for action, Vitamin B for belief, Vitamin C for confidence."
I love my body wash. I admit, I picked it mainly for the pretty pink and gold packaging and the sweet scent. But I really like what it does for my skin — leaves it soft and moisturized after a bath and makes it firmer and younger-looking too. Checked the label… no wonder, it has Vitamin B3 among its ingredients.
What is Vitamin B3?
Vitamin B3 is a water-soluble nutrient that is a member of the Vitamin B family. The B vitamins play important roles in energy production, the synthesis and repair of DNA and RNA, and carbohydrate, protein and fat metabolism. They also help calm and maintain a healthy nervous system and can be important in the maintenance of healthy skin and muscle tone.
Vitamin B3 comes in two forms: niacin (a.k.a. nicotinic acid) and niacinamide. Both help the skin to repair and function normally, but they have different applications.
Niacin is prescribed orally to treat conditions like high cholesterol, pellagra, and sometimes diabetes and can also guard the skin against inflammation and sun damage.
Niacinamide, also called nicotinamide, on the other hand, can benefit skin health when applied topically and treat conditions ranging from acne and eczema. It can also build proteins in the skin and lock in moisture to prevent environmental damage. So niacinamide is the ingredient you are looking for in your skincare products.
Benefits of niacinamide include:
Strengthens the skin's natural barrier by stimulating the production of lipids, especially ceramides, a naturally occurring substance in human skin. This increases the skins resiliency and protects it against pollution.
Improves skin immunity by building keratin, a protein that keeps your skin firm and healthy and protects it from UV rays.
Improves the texture of the skin by reducing pore size and smoothing the skin surface.
Reduces inflammation, redness and blotchiness. Particularly helpful in calming eczema, acne and other inflammatory skin conditions.
Reduces discoloration and hyperpigmentation. Some research has found 5 percent niacinamide concentrations can be helpful in lightening dark spots and minimizing melasma.
The same concentration of niacinamide has also shown to prevent premature signs of aging, specifically lines and wrinkles produced by sun damage.
Regulates oil production in both dry and oily skin.
Controls acne and helps to heal scarring.
What's more? This powerhouse ingredient is tolerated really well by sensitive skin types and so is suitable for everybody. It is also very versatile and can be combined with many other skincare ingredients.
So, my advice… just go for it. B3 it!