"I finally figured out what I wanted to be when I get older… YOUNGER."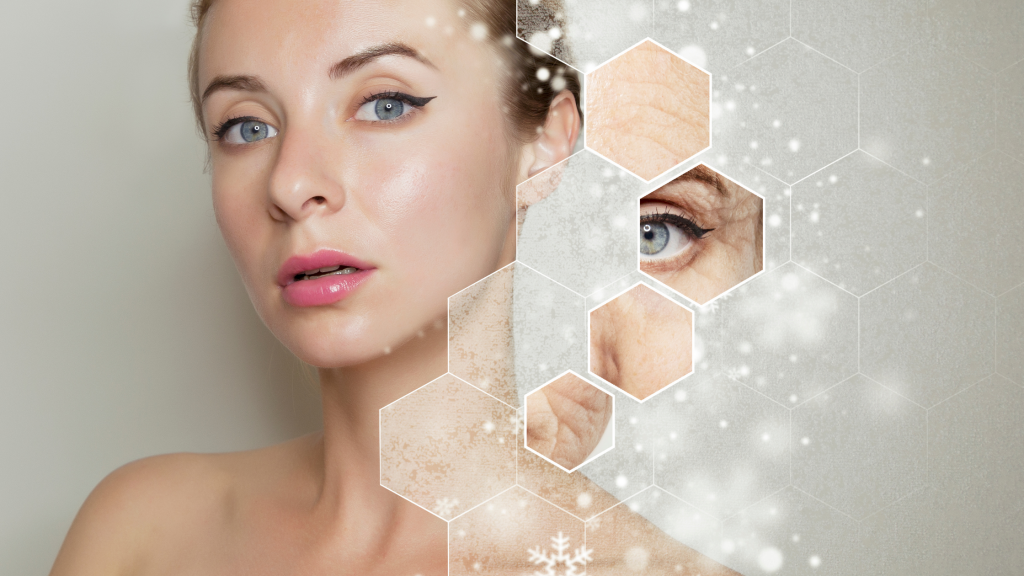 I have resolved to grow old gracefully. What do I mean by that? Apart from lying about my age (which oftentimes, I don't remember anyway), I am committed to taking care of my skin and my overall health — none of the harmful products and treatments. And I'm just as committed to taking care of my client's skin, keeping it healthy with that youthful glow.
On the subject of youthful-looking skin, at Skinsense we're obsessed with the anti-aging benefits of microcurrent, and we use it a whole lot. It has been a long-standing star on our electrical stage and so I thought it might be helpful to talk about what it does and how it compares and works with that now (in)famous muscle relaxer, Botox.
Renowned skin physiologist and cosmetic chemist, Dr. Pugliese, maintains that micro-current creates lots of activity on a deep, dermal level where all our serious aging problems begin. It stimulates the fibroblasts, cell of connective tissues, which significantly increases the production of collagen and elastin — the skin's structural proteins — and also GAG's — glycosaminoglycans — the viscous material in which protein is embedded.
The other great advantage of using micro-current is that it boosts the production of ATP — adenosine triphosphate — the glucose type fuel responsible for all cellular activity. Other benefits include promoting waste removal, healing, and circulation. And not often mentioned but something that we have noticed with using micro-current at our salon is its ability to calm rosacea and irritated skin.
The result… a more youthful, even textured and plump complexion.
Microcurrent has been used for decades to treat everything from wounds, paralysis, migraines, twitchy eyes, and chronic pain. It operates on a sub-sensory level, which allows the electrodes to glide over the skin with little discomfort. Maybe sometimes a slight pulling or twinge in the dental and neck zones, but the intensity can be adjusted to suit the client's pain tolerance and can work on the lowest frequencies with great success.
A series of six microcurrent treatments booked bi-weekly or weekly is generally recommended at first to start re-educating the muscles. Regularity of treatment obviously depends to some degree on each clients' availability. After the first series, micro-current can be added to other facial routines or done every few months to tighten and boost muscle tone.
We recommend clients wait two weeks after receiving Botox before having micro current to avoid any product transference or migration.
Botox on the other hand, does not work directly on the muscles. It binds to the neurotransmitters preventing them from signaling muscles to contract. Done once or twice a year it can knock out expression wrinkles very effectively. But when done too often, it can cause muscular atrophy, where the muscles become slack. This is where electrical stimulation from microcurrent devices help.
How effective are at-home microcurrent devices?
Although not as potent electrically and considering they are being used by untrained hands, if used consistently, these tools can certainly deliver the promised benefits.
Along with a healthy lifestyle and a good product regimen, including topicals that contain peptides and a variety of anti-aging ingredients, microcurrent can restore fullness and muscle tone while Botox can soften expression lines.
Overall, it's the perfect anti-aging skin treatment partnership. It allows us to loosen gravity's grip just a little bit more!
For more skincare tips, check out our other blogs on Medium or call us at Skinsense Wellness at (323) 653–4701. And for skincare services, please visit us at 8448 W. Third Street, Los Angeles, CA 90048. We have re-opened our doors and are ready to welcome you all back.